Sean Oulashin, Master 44504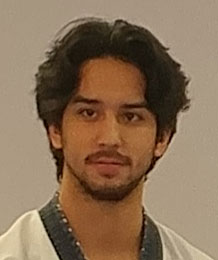 Master Sean Oulashin is an internationally certified Jo Kyo and Master level instructor of the Soo Bahk Do® martial art system taught in Moo Duk Kwan® schools worldwide.  He holds Moo Duk Kwan Dan Bon 44504.
He also serves as assistant instructor at Camas Soo Bahk Do® in Camas, Washington.
Master Oulashin also applies his education in film making and video editing to produce exceptional videos for different initiatives in the United States Soo Bahk Do Moo Duk Kwan Federation®.
In addition to his exceptional Soo Bahk Do skills, Master Oulashin is also a highly skilled magician with over 45,000 followers on Instagram.
---
[arve url="https://youtu.be/tOsCgOmw9jA" mode="lazyload-lightbox" description="Soo Bahk Do Master Sean Oulashin also a Master Magician" upload_date="06/11/2019" duration="59S" /]