Signup To Receive Text Messages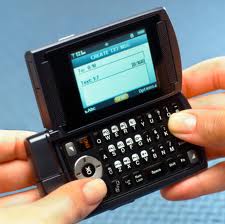 As a result of new telecommunications rules that went into effect on October 16, 2013, member signup is now required to receive text messages and many members (including Federation Officials) may no longer receive important text message notifications and updates about Federation events, activities ,etc. that were previously received.
Email deliverability is currently only about 18% these days due to personal spam filters, failure to update emails with Headquarters, etc.  That means even if you WANT to receive emails, only 18 of 100 are reported as being received and opened by the intended recipient. You may be in the dark about important matters and not even know it.
Text message deliverability currently remains over 90% and many times you may receive a short text message advising you to check your email for an important message from the Federation. The text message notification can help assure that you receive important information in a timely manner in case the email gets diverted into a spam filet or in the event you may not check your email very often.
Federation Officials and other members with multiple roles and responsibilities may need to text various keywords related to your roles or positions in order to continue receiving messages for those roles or positions.
Refer to the text message keyword list below for additional distribution lists that you may need to signup for in order to continue receiving messages related to a role, responsibility, event, project, etc. associated with the listed keywords.
Summary Terms & Conditions:  Our mobile text messages are intended for recipients over the age of 13 and are delivered via USA short code  69302 . You may receive up to  2 message(s) per month for Members. Message & Data Rates May Apply.  This service is available for subscribers on AT&T, Verizon  Wireless, T-Mobile®, Sprint, Virgin Mobile USA, Cincinnati Bell, Centennial Wireless, Unicel, U.S. Cellular®, and Boost. For help, text  HELP t o  69302 , email headquarters@soobahkdo.com, or call +1 (888) SOO-BAHK. You may stop mobile subscriptions at any time by sending a text message  STOP
To assure that you continue receiving important regional information, please text your respective region's keyword as shown below.  You will be asked to reply with 3 pieces of information in order to complete the signup confirmation process. Simply follow the prompts you receive in each text message and you will be done in the time it takes to send three text messages.
Should you encounter any difficulties completing the signup process, please advise  headquarters@soobahkdo.com  to  (888) SSS-BAHK.
For a limited time   when you successfully complete the signup confirmation process as a Region member, the final message will contain a 40% Discount code that you can use at  www.soobahkdoinstitute.com
ADDITIONAL FEDERATION MEMBER INFORMATION SOURCES
Texting any of the following keywords to 69302  will assure that you receive the information indicated for the keyword. You can unsubscribe from any list at any time.
NO DUPLICATE MESSAGES

Even though you are signed up to multiple information lists, when the same messages is sent to multiple lists you will only receive one copy of the message. You will NOT receive duplicate copies of the message.
If you do not have text message capability, an alternate online signup confirmation process is available by clicking on a keyword in the list. (coming soon)
If you are NOT signed up on certain information lists, then the Federation CANNOT ASSURE that you will receive notifications sent during live events, reminders of teleconferences containing dial in information, special status updates and other very timely member related messages.
Some keywords only provide demonstrations of different features of the Soo Bahk Do Messaging system for those who may be interested in understanding a bit more about how the system can be used and/or may be interested in activating a free trial account at www.sbdmdk.com for use by your club, scout troop, church, business, studio, etc.
70TH
ALUMNI

provides any Moo Duk Kwan® Alumn with Moo Duk Kwan® communications that may be relevant to them including , but not limited to announcements from the Kwan Jang Nim, Moo Duk Kwan Memorials , World Moo Duk Kwan events, etc.

BIGSWITCH

provides sample messages that might be sent to demonstration observers when they text the keyword displayed  on a sign at the demonstration

BOARD
EVENTS
FEDERATION

includes respondents in Federation related communications and for a limited time as of 10-21-2013 provides a  discount code  that U.S. Federation members can use on  the Soo Bahk Do Institute   www.soobahkdoinstitute.com 

FESTIVAL

provides updates and information related to the upcoming National Festival and Dan Leadership Convention including onsite notifications of seminar time changes, room changes, special meetings, door prizes, etc.

FOUNDATION
HUKYUNIN

provides information relevant to members in the role of Hu Kyun In

KICK
KICKATHON
MOMENT

provides information and updates about the upcoming Moment With The Masters including bus pickup notifications, seminar time changes, special meeting summons, etc.

MOODO
MOODUKKWAN
PRIZE

provides updates about prizes offered during various contests, etc. As of 10-21-2013 it will provide information relevant to Kick-a-thon prizes, competitor standing and award status, etc.

REGION1
REGION2
REGION3
REGION4
REGION5
REGION6
REGION7
REGION8
REGION9
REGION10
REGISTERME

allows interested parties to signup for a specific event, activity, list, etc. when instructed to text this keyword

REX1
RSVP

allows participants to confirm for event planners that they intend to be at a specified function, event, meeting, social outing, etc. on the published date and time.

SHIRT

occasionally used to give away T-shirts totally FREE to respondents.

SOOBAHKDO
SOOBAHKDOBIZ
TANGSOODO
TEACH

provides the passcode to unlock the START Manual  for students who want to learn more about how to SHARE the Art  in support of Kwan Jang Nim's vision.

TEXTME
TRICKORTREAT

provides sample messages that might be used in a studio Halloween text marketing campaign
also see business card designs to support ths seasonal campaign

WORLD

provides information relevant to WMDK practitioners

WMDK

YOUTH
Last Updated: Saturday, January 25, 2014