Peter Drucker states in his book, "Managing The Non-Profit Organization" that:
"The "non-profit" institution neither supplies goods or services nor controls. Its "product" is neither a pair of shoes nor an effective regulation. Its product is a changed human being. The non-profit institutions are human change agents. Their "product" is a cured patient, a child that learns, a young man or woman grown into a self-respecting adult; a changed human life altogether.

The non-profit institution is not merely delivering a service. It wants the end user to be not a user but a doer. It uses a service to bring about change in a human being...

Non-profit Institutions depend heavily on volunteers to deliver the catalyst of change that results in its "product" (changed human beings) and therefore cannot command them. The non-profit Institution must inspire, motivate, encourage, and recognize those whom it depends on to accomplish its particular goals and ultimately its Mission."
Volunteer today so you can make that difference in someone's life. 
---
Regional Examiners
DETAILS: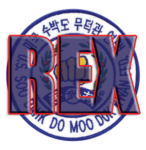 Pursuant to the Federation's Charter and Bylaws Regional Examiners are appointed by the Technical Advisory Committee Chairman to serve members in each geographical region of the United States Soo Bahk Do Moo Duk Kwan Federation® typically for a term of three years.
Some duties of Regional Examiners are specified in the bylaws while additional responsibilities may be assigned by the TAC Chairman.
Oversight of Regional Examiner activity is performed by members of the Technical Advisory Committee who are assigned to each region.
Elected Board Directors, Regional Examiners and Regional Administrators work together as the Regional Leaders of the Federation  pursuing the Federation's chartered purposes and mission objectives.
Regional Leaders work together to assure their region operates as a functional region. 
Regional Examiners have historically been appointed by the TAC Chairman based on their technical skills, their instructional skills, their frequency of participation in regional, national and/or international events plus other factors.
If you think you have what it takes to be a good Regional Examiner and aspire to someday be considered for a Regional examiner appointment, then volunteer so your interest is known when a position becomes open for an appointment.
A list of current Regional Examiners can be found here.
Thank you for offering your service and support to the Federation and its members.
Sign up below...