Our Generous Supporters

For Causes We Care About and More!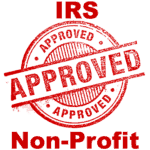 Federation members and supporters realize that our non-profit organization has a high purpose in protecting and preserving our art for future generations and the generous contributors named here have all donated (some multiple times) to help sustain the Federation's pursuit of its non-profit chartered purposes and mission objectives.
Peter Drucker states in his book, "Managing The Non-Profit Organization" that:
"The "non-profit" institution neither supplies goods or services nor controls. Its "product" is neither a pair of shoes nor an effective regulation. Its product is a changed human being. The non-profit institutions are human change agents. Their "product" is a cured patient, a child that learns, a young man or woman grown into a self-respecting adult; a changed human life altogether.

---

The non-profit institution is not merely delivering a service. It wants the end user to be not a user but a doer. It uses a service to bring about change in a human being.

---

Giving is necessary above all else so that the non-profits can discharge the one Mission they all have in common: to satisfy the need of the American people for self-realization, living out our ideals, our beliefs, our best opinions of ourselves. To make contributors out of donors means that the American people can see what they want to see-or should see- when each of us looks at himself or herself in the mirror in the morning: someone who as a citizen takes responsibility. Someone who as a neighbor cares.

---

Non-profit institutions exist for the sake of their Mission. They exist to make a difference in society and in the life of the individual. They exist for the sake of their Mission and this must never be forgotten.

---

Non-profit Institutions depend heavily on volunteers to deliver the catalyst of change that results in its "product" (changed human beings) and therefore cannot command them. The non-profit Institution must inspire, motivate, encourage, and recognize those whom it depends on to accomplish its particular goals and ultimately its Mission."
---
Thank you all for your generous support!
Almost 1000 Contributors and Moo Duk Kwan® Preservationists
| Donation Date | Donor State | Donor Name on Payment Instrument | Cause | Campaign |
| --- | --- | --- | --- | --- |
| 7/28/2012 | MD | Mohammed Vatan | Only One MDK | |
| 8/28/2012 | AZ | Greg Bryan | Only One MDK | |
| 8/28/2012 | TX | Ron Williams/Various | Only One MDK | |
| 8/30/2012 | NJ | Jeff Mackey | Only One MDK | |
| 8/30/2012 | NJ | Ann Rostampour | Only One MDK | |
| 9/2/2012 | WA | Region 10 | Only One MDK | |
| 9/4/2012 | CO | James Coombs | Only One MDK | |
| 9/6/2012 | CA | Daymon Kenyon | Only One MDK | |
| 9/9/2012 | TX | Phil Duncan | Only One MDK | |
| 9/9/2012 | WA | A. Oulashin | Only One MDK | |
| 9/9/2012 | WA | Anacortes SBD | Only One MDK | |
| 9/9/2012 | WA | Arvidsons | Only One MDK | |
| 9/10/2012 | FL | Jane Kaufman | Only One MDK | |
| 9/11/2012 | OR | Jared Rosenthal | Only One MDK | |
| 9/11/2012 | TX | Phil Duncan | Only One MDK | |
| 9/14/2012 | GA | Region 4 | Only One MDK | |
| 9/14/2012 | MI | Ron Strong | Only One MDK | |
| 9/14/2012 | MI | Michael Zickafoose (R5) | Only One MDK | |
| 9/14/2012 | MI | Carl Vonck | Only One MDK | |
| 9/14/2012 | MI | Michael Zickafoose (R5) | Only One MDK | |
| 9/16/2012 | ?? | John Duda | Only One MDK | |
| 9/16/2012 | TX | Craig Hays | Only One MDK | |
| 9/16/2012 | CA | Warren Osbourne | Only One MDK | |
| 9/21/2012 | NJ | Tom Brnich | Only One MDK | |
| 9/22/2012 | WA | Curt McCauley | Only One MDK | |
| 9/24/2012 | OR | Jared Rosenthal | Only One MDK | |
| 9/25/2012 | NJ | Lorezno Farro (R2) | Only One MDK | |
| 9/25/2012 | OR | Jared Rosenthal | Only One MDK | |
| 9/25/2012 | CA | Perry Araeipour | Only One MDK | |
| 9/26/2012 | TX | Kris Poole | Only One MDK | |
| 9/27/2012 | GA | John Maltby | Only One MDK | |
| 9/28/2012 | TX | Hiram Turner | Only One MDK | |
| 9/28/2012 | TX | Hiram Turner | Only One MDK | |
| 9/29/2012 | TX | Carol Hanson (R6) | Only One MDK | |
| 10/1/2012 | CT | Frank Tsai | Only One MDK | |
| 10/3/2012 | NJ | Paul EngWong | Only One MDK | |
| 10/3/2012 | ?? | Charles Richmond | Only One MDK | |
| 10/3/2012 | CT | James Kirby | Only One MDK | |
| 10/3/2012 | NY | P O'leary | Only One MDK | |
| 10/4/2012 | VA | Robert Schmitt | Only One MDK | |
| 10/5/2012 | MA | John Maihos | Only One MDK | |
| 10/8/2012 | NY | Roberto Bonefont | Only One MDK | |
| 10/8/2012 | FL | George Broyles | Only One MDK | |
| 10/8/2012 | TX | Carol Hanson (R6) | Only One MDK | |
| 10/8/2012 | NJ | Lorezno Farro (R2) | Only One MDK | |
| 10/9/2012 | NJ | Dave Ferrara | Only One MDK | |
| 10/9/2012 | NJ | Michael Garaguso | Only One MDK | |
| 10/9/2012 | TX | Hiram Turner | Only One MDK | |
| 10/9/2012 | UT | Mike Woodruff | Only One MDK | |
| 10/10/2012 | MI | Lewis Peace | Only One MDK | |
| 10/12/2012 | OK | Hockman / Various | Only One MDK | |
| 10/12/2012 | MT | Myron Hamer | Only One MDK | |
| 10/16/2012 | OK | Hank Lade | Only One MDK | |
| 10/17/2012 | TX | Riggs / Various | Only One MDK | |
| 10/17/2012 | MS | dave Kingman | Only One MDK | |
| 10/17/2012 | CA | Laural Kenyon | Only One MDK | |
| 10/23/2012 | WA | Charles Smith | Only One MDK | |
| 10/23/2012 | GA | Laura Cederquist (R4) | Only One MDK | |
| 10/23/2012 | CO | Scott Wimmer | Only One MDK | |
| 10/23/2012 | GA | Laura Cederquist (R4) | Only One MDK | |
| 10/23/2012 | GA | Moo Duk Kwan of N. Georgia | Only One MDK | |
| 10/24/2012 | CA | Brian Kent | Only One MDK | |
| 10/24/2012 | VA | K Wildonger | Only One MDK | |
| 10/24/2012 | CA | J gibbons | Only One MDK | |
| 10/24/2012 | CA | Cindi Speedy | Only One MDK | |
| 10/24/2012 | CO | Dan Dixon | Only One MDK | |
| 10/24/2012 | CA | Robert Bennett | Only One MDK | |
| 10/24/2012 | MT | A hamer | Only One MDK | |
| 10/24/2012 | CA | lynn mcDermand | Only One MDK | |
| 10/24/2012 | CO | Scott Wimmer | Only One MDK | |
| 10/24/2012 | ID | Oliver Whitcomb | Only One MDK | |
| 10/24/2012 | AZ | Michael Wilson | Only One MDK | |
| 10/24/2012 | GA | Mary Williamson | Only One MDK | |
| 10/25/2012 | WA | David McDonald | Only One MDK | |
| 10/25/2012 | WA | Charles Smith | Only One MDK | |
| 10/25/2012 | MI | Avery Kriegel | Only One MDK | |
| 10/25/2012 | NJ | Miriam Kurtsoy | Only One MDK | |
| 10/25/2012 | GA | SteveWilliamson/Altanta president vision Tour Committee | Only One MDK | |
| 10/26/2012 | CA | Debbie Kissinger | Only One MDK | |
| 10/26/2012 | CA | Debbie Kissinger | Only One MDK | |
| 10/29/2012 | TX | Region 6 / Various | Only One MDK | |
| 10/30/2012 | WA | Anna Oulashin | Only One MDK | |
| 10/30/2012 | WA | Anna Oulashin | Only One MDK | |
| 11/2/2012 | WA | Region 10 | Only One MDK | |
| 11/3/2012 | OR | Jared Rosenthal | Only One MDK | |
| 11/7/2012 | VA | Alvin & Lenora Fisher | Only One MDK | |
| 11/12/2012 | IL | Steve Lemner | Only One MDK | |
| 11/13/2012 | CA | Darno De Johnette | Only One MDK | |
| 11/14/2012 | CA | Alan Lee | Only One MDK | |
| 11/18/2012 | NJ | John Martines | Only One MDK | |
| 11/19/2012 | GA | Jeffrey Carmichaels | Only One MDK | |
| 11/19/2012 | GA | Jeff Kaffezakis | Only One MDK | |
| 11/19/2012 | CA | Ryan Vodden | Only One MDK | |
| 11/19/2012 | CA | Larry Drehs | Only One MDK | |
| 11/19/2012 | CA | David Moon | Only One MDK | |
| 11/20/2012 | NJ | Nadine Sutton | Only One MDK | |
| 11/21/2012 | MT | Andy Hamer | Only One MDK | |
| 11/22/2012 | WA | Mt Vernon SBD | Only One MDK | |
| 11/30/2012 | NJ | L. Graham | Only One MDK | |
| 11/30/2012 | NY | Z. Beg | Only One MDK | |
| 12/3/2012 | MA | Jim Harwood/Region 1 | Only One MDK | |
| 12/3/2012 | ? | Norma Bergeron | Only One MDK | |
| 12/3/2012 | MA | Joyce Frisiello | Only One MDK | |
| 12/3/2012 | ? | Dawn Kerkman | Only One MDK | |
| 12/30/2012 | ? | Kimberly Sutherland | Only One MDK | |
| 12/3/2012 | MA | Jeffrey Kay | Only One MDK | |
| 12/3/2012 | MA | Kimberly Labonte Kay | Only One MDK | |
| 12/3/2012 | MA | Craig Haskell | Only One MDK | |
| 12/3/2012 | ? | Robin Warsaw | Only One MDK | |
| 12/3/2012 | MA | Jo Ann Rapp | Only One MDK | |
| 12/3/2012 | MA | Matthew Cardarelli | Only One MDK | |
| 12/3/2012 | MA | Andy Cheever | Only One MDK | |
| 12/3/2012 | MA | John/Maria Capello | Only One MDK | |
| 12/3/2012 | MA | Sophia Halling | Only One MDK | |
| 12/3/2012 | MA | Eileen Bonner | Only One MDK | |
| 12/3/2012 | MA | Robert/Kimberly Mahan | Only One MDK | |
| 12/3/2012 | MA | John/Jennifer Lafata | Only One MDK | |
| 12/3/2012 | MA | David Sweeny | Only One MDK | |
| 12/3/2012 | MA | Norma Bergeron | Only One MDK | |
| 12/3/2012 | MA | Norma Bergeron | Only One MDK | |
| 12/3/2012 | MA | Brayden Ward | Only One MDK | |
| 12/3/2012 | MA | Kyle Ward | Only One MDK | |
| 12/3/2012 | MA | Eastern Turning inc | Only One MDK | |
| 12/3/2012 | MA | James Decolous | Only One MDK | |
| 12/3/2012 | MA | French/Melissa Wahlers | Only One MDK | |
| 12/3/2012 | MA | William/Joyce Steyer | Only One MDK | |
| 12/3/2012 | ? | Gregory conant | Only One MDK | |
| 12/3/2012 | MA | Jeremy/Melissa Wahlers | Only One MDK | |
| 12/3/2012 | MA | James Harwood | Only One MDK | |
| 12/3/2012 | MA | James Decoulos | Only One MDK | |
| 12/3/2012 | NY | John Kim | Only One MDK | |
| 12/4/2012 | WA | W. Toomey | Only One MDK | |
| 12/5/2012 | NY | Ed Frampton | Only One MDK | |
| 12/5/2012 | NY | Duncan Barcelona | Only One MDK | |
| 12/10/2012 | ? | D C Maverick | Only One MDK | |
| 12/10/2012 | NJ | Rob Bonefont | Only One MDK | |
| 12/10/2012 | CA | Region 9 | Only One MDK | |
| 12/10/2012 | GA | Region 4 | Only One MDK | |
| 12/10/2012 | CO | James Coombs | Only One MDK | |
| 12/11/2012 | CA | Frank Echols | Only One MDK | |
| 12/14/2012 | CA | Dianna Gilmore | Only One MDK | |
| 12/17/2012 | OK | Bill hockman | Only One MDK | |
| 12/17/2012 | NY | Elaine Phillips | Only One MDK | |
| 12/18/2012 | GA | Moo Duk Kwan of N. Georgia | Only One MDK | |
| 12/20/2012 | MI | Michael Zickfoose (matching donation) | Only One MDK | |
| 12/20/2012 | NJ | Region 2 Gaurdians of the Art | Only One MDK | |
| 12/20/2012 | NY | Cort Stinehour (medal donation) | Only One MDK | |
| 12/21/2012 | MA | Region 1 Donation | Only One MDK | |
| 12/21/2012 | MA | Joan Rapp | Only One MDK | |
| 1/22/2012 | MA | Region 1 Donation | Only One MDK | |
| 12/22/2012 | DC | Network for Good | Only One MDK | |
| 12/26/2012 | FL | Lisa Donnelly | Only One MDK | |
| 12/27/2012 | MI | Michael Zickfoose | Only One MDK | |
| 12/28/2012 | AZ | Greg Gloria | Only One MDK | |
| 12/28/2012 | MI | Christopher West | Only One MDK | |
| 12/28/2012 | CA | Greg Bell | Only One MDK | |
| 12/28/2012 | NY | Donovan Barcelona | Only One MDK | |
| 12/31/2012 | OK | Dwayne Townsend | Only One MDK | |
| 12/31/2012 | WA | Anacortes SBd Students | Only One MDK | |
| 12/31/2012 | WA | Anacortes SBd Students | Only One MDK | |
| 12/31/2012 | WA | Ken Jacot | Only One MDK | |
| 12/31/2012 | WA | Gina Fiedler_Johnson | Only One MDK | |
| 12/31/2012 | WA | Justin Ramaglia | Only One MDK | |
| 12/31/2012 | WA | Matthew Lowrie | Only One MDK | |
| 12/31/2012 | WA | Geoffrey Dylan | Only One MDK | |
| 1/3/2013 | MA | Region 1/Jim Harwood | Only One MDK | Only One MDK |
| 1/3/2013 | PA | Brian Sileo | Only One MDK | |
| 1/3/2013 | MI | Michael Zickafoose | Only One MDK | |
| 1/3/2013 | GA | Michel Chernick | Only One MDK | |
| 1/3/2013 | GA | Kelly Landis | Only One MDK | |
| 1/8/2013 | NY | Kwon/Region 2 hoodie donation | Only One MDK | |
| 1/14/2013 | MI | Marquette SooBahk Do | Only One MDK | |
| 1/14/2013 | MI | Marquette SBD/Ron Strong | Only One MDK | |
| 1/22/2013 | FL | Tampa Bay Soo Bahk Do | Only One MDK | |
| 1/25/2013 | CA | Hickson | Only One MDK | |
| 2/6/2013 | ? | Elijah Lemnerd | Only One MDK | |
| 2/13/2013 | CO | Bruce Bowen | Only One MDK | |
| 2/13/2013 | CO | Bruce Bowen | Only One MDK | |
| 2/13/2013 | CO | Gregory Pickrell | Only One MDK | |
| 2/13/2013 | CO | Gregory Pickrell | Only One MDK | |
| 2/13/2013 | Co | Pegg Scharin | Only One MDK | |
| 2/13/2013 | CO | Jeff Griggs | Only One MDK | |
| 2/13/2013 | ? | Shuling Wu | Only One MDK | |
| 2/15/2013 | NY | Kwons/Region 2 | Only One MDK | |
| 3/8/2013 | ? | leonard Perre | Only One MDK | |
| 3/8/2013 | GA | Region 4/Laura Cederquist | Only One MDK | |
| 3/9/2013 | NY | Roberto Bonefont/Region 2 | Only One MDK | |
| 3/14/2013 | MA | Heather Nelson/Larry Kolodney | Only One MDK | |
| 3/18/2013 | CA | Steve Kellerman | Only One MDK | |
| 3/21/2013 | CA | L Hoehne | Only One MDK | |
| 4/10/2013 | CA | Kenyons/Region 9 | Only One MDK | |
| 4/16/2013 | MN | Region 7 | Only One MDK | |
| 4/23/2013 | NY | Region 2 | Only One MDK | |
| 5/7/2013 | MN | Region 7 | Only One MDK | |
| 6/3/2013 | GA | Moo Duk Kwan Of North Georgia | Only One MDK | |
| 5/10/2013 | GA | Region 4/Laura Cederquist | Only One MDK | |
| 6/19/2013 | CA | Dk Chang/Jangs karate | Only One MDK | |
| 7/27/2013 | CA | George Hoffmeister | Only One MDK | |
| 7/27/2013 | CA | George Dolby | Only One MDK | |
| 7/30/2013 | CA | Gee Family | Only One MDK | |
| 8/16/2013 | CT | Frank Tsai | Only One MDK | |
| 8/13/2013 | NY | Ellenville Moo Duk Kwan | Only One MDK | |
| 8/13/2013 | NY | Erik Ryan | Only One MDK | |
| 8/21/2013 | CA | Darin Ferguson | Only One MDK | |
| 8/22/2013 | CA | George Dolby | Only One MDK | |
| 9/10/2013 | MI | Carl Vonck | Only One MDK | Kick-a-thon |
| 10/4/2013 | CA | David Warner | Only One MDK | Kick-a-thon |
| 10/10/2010 | TX | Chamleon Enter/Phil Duncan | Only One MDK | Kick-a-thon |
| 10/22/2013 | TX | Chamleon Enter/Phil Duncan | Only One MDK | Kick-a-thon |
| 10/24/2013 | MI | Warren Vonck | Only One MDK | Kick-a-thon R5 |
| 11/5/2013 | WA | Patrick Macken | Only One MDK | Kick-a-thon |
| 11/15/2013 | NY | Ceasr Perez | Only One MDK | Kick--thon |
| 11/19/2013 | GA | Moo Duk Kwan Of North Georgia | Only One MDK | Kick-a-thon R10 |
| 11/15/2013 | NY | Edison Perez | ONly One MDK | Kick-a-thon R1 |
| 11/15/2013 | MA | Rosa Perez-Simmons | Only One MDK | Kick-a-thon R1 |
| 11/20/2013 | TX | Phil Duncan | Only One MDK | Kick-a-thon R1 |
| 11/21/2013 | WA | Charles Smith | Only One MDK | Kick-a-thon R10 |
| 11/21/2013 | WA | Donald Okerlund | Only One MDK | Kick-a-thon R10 |
| 11/21/2013 | WA | David Huyette | Only One MDK | Kick-a-thon R10 |
| 11/21/2013 | WA | Helen Bagnall | Only One MDK | Kick-a-thon R10 |
| 11/21/2013 | WA | Helen Bagnall | Only One MDK | Kick-a-thon R10 |
| 11/21/2013 | WA | Helen Bagnall | Only One MDK | Kick-a-thon R10 |
| 11/21/2013 | WA | Ryan Hymas | Only One MDK | Kick-a-thon R10 |
| 11/22/2013 | WA | Theresa Willow | Only One MDK | Kick-a-thon R10 |
| 11/22/2013 | WA | John Jaeger | Only One MDK | Kick-a-thon R10 |
| 11/22/2013 | WA | Charles Smith | Only One MDK | Kick-a-thon R10 |
| 11/22/2013 | WA | Camas Karate | Only One MDK | Kick-a-thon R10 |
| 11/22/2013 | WA | Charles Smith | Only One MDK | Kick-a-thon R10 |
| 12/3/2013 | WA | Region 10 | Only One MDK | Kick-a-thon R10 |
| 12/10/2013 | WA | David McDonald | Only One MDK | Personal |
| 12/11/2013 | WA | Aiden Holmes | Only One MDK | Kick-a-thon R10 |
| 12/12/2013 | NY | Reese Miller | Only One MDK | Kick-athon R2 |
| 12/12/2013 | NY | Sebastian Mock | Only One MDK | Kick-athon R2 |
| 12/12/2013 | NY | Students of Wallkill Karate | Only One MDK | Kick-athon R2 |
| 12/16/2013 | ? | Deb Koffman | Only One MDK | Kick-a-thon R1 |
| 12/16/2013 | MA | Marc Steyer | Only One MDK | Kick-a-thon R1 |
| 12/16/2013 | ? | Richard Koffman | Only One MDK | Kick-a-thon R1 |
| 12/18/2013 | WA | Jayne Branch | Only One MDK | Kick-a-thon R10 |
| 12/18/2013 | WA | Kathy Grossman | Only One MDK | Kick-a-thon R10 |
| 12/18/2013 | WA | Anancortes Automotive | Only One MDK | Kick-a-thon R10 |
| 12/18/2013 | WA | Anacortes Soo Bahk Do | Only One MDK | Kick-a-thon R10 |
| 12/18/2013 | ? | Leslie Diamond | Only One MDK | Kick-a-thon R1 |
| 12/18/2013 | WA | Tyler Starkovich | Only One MDK | Kick-a-thon R10 |
| 12/18/2013 | WA | Anacortes Soo Bahk Do | Only One MDK | Kick-a-thon R10 |
| 12/18/2013 | WA | Margaret Thompson | Only One MDK | Kick-a-thon R10 |
| 12/18/2013 | WA | Kay Starkovich | Only One MDK | Kick-a-thon R10 |
| 12/18/2013 | WA | Stephanie Hankey | Only One MDK | Kick-a-thon R10 |
| 12/18/2013 | WA | Roxanna Moser | Only One MDK | Kick-a-thon R10 |
| 12/18/2013 | WA | Sara Iverson | Only One MDK | Kick-a-thon R10 |
| 12/18/2013 | TX | Kimberly Raught | Only One MDK | Kick-a-thon R6 |
| 12/18/2013 | TX | Ruth Horni | Only One MDK | Kick-a-thon R6 |
| 12/18/2013 | TX | Douglas Mirizzi | Only One MDK | Kick-a-thon R6 |
| 12/18/2013 | TX | Derek Wrobbel | Only One MDK | Kick-a-thon R6 |
| 12/18/2013 | TX | Ron Eller | Only One MDK | Kick-a-thon R6 |
| 12/18/2013 | TX | Marco Reyes | Only One MDK | Kick-a-thon R6 |
| 12/18/2013 | TX | Ed Horni, Sr | Only One MDK | Kick-a-thon R6 |
| 12/23/2013 | WA | Bethany Coupens | Only One MDK | Kick-athon R10 |
| 12/23/2013 | WA | Pamela Sue Adams | Only One MDK | Kick-a-thon R10 |
| 12/23/2013 | WA | Marilly Wiese | Only One MDK | Kick-a-thon R10 |
| 12/23/2013 | WA | Tyson Wiese | Only One MDK | Kick-a-thon R10 |
| 12/23/2013 | WA | Nicole Whitcomb | Only One MDK | Kick-a-thon R10 |
| 12/23/2013 | WA | Margaret Metcalf | Only One MDK | Kick-a-thon R10 |
| 12/23/2013 | WA | Jean Johnson | Only One MDK | Kick-a-thon R10 |
| 12/23/2013 | WA | Logan Duenas | Only One MDK | Kick-a-thon R10 |
| 12/23/2013 | WA | Jack Albert | Only One MDK | Kick-a-thon R10 |
| 12/23/2013 | WA | Tyler Rowell | Only One MDK | Kick-a-thon R10 |
| 12/23/2013 | WA | Jamie Jordan | Only One MDK | Kick-a-thon R10 |
| 12/23/2013 | WA | Karen Jordan | Only One MDK | Kick-a-thon R10 |
| 12/23/2013 | WA | Jamie Jordan | only One MDK | Kick-a-thon R10 |
| 12/23/2013 | WA | Christopher Tamayo | only One MDK | Kick-a-thon R10 |
| 12/23/2013 | WA | Andrew Tamayo | Only One MDK | Kick-a-thon R 10 |
| 12/23/2013 | WA | Cadence Mc Lin | Only One MDK | Kick-a-thon R 10 |
| 12/23/2013 | WA | Hannah Mc Lin | Only One MDK | Kick-a-thon R 10 |
| 12/23/2013 | ID | Nicole Whitcomb | Only One MDK | Kick-a-thon R 10 |
| 12/23/2013 | ID | Bud Bolan | Only One MDK | Kick-a-thon R10 |
| 12/23/2013 | ? | Jackie Haley | Only One MDK | Kick-a-thon R10 |
| 12/23/2013 | ? | Jody Edwards | Only One MDK | Kick-a-thon R10 |
| 12/23/2013 | ? | Todd Selk | Only One MDK | Kick-a-thon R10 |
| 12/23/2013 | WA | Brieanna Whitcomb | Only One MDK | Kick-a-thon R10 |
| 12/26/2013 | ? | Anonymous | Only One MDK | Kick-a-thon R1 |
| 12/30/2013 | TX | Brian Wilbourn | Only One MDK | Kick-a-thon R6 |
| 12/30/2013 | TX | Omprakash Saini | Only One MDK | Kick-a-thon R6 |
| 12/30/2013 | TX | Sri Surapaneni | Only One MDK | Kick-a-thon R6 |
| 12/30/2013 | TX | Sharon Wood | Only One MDK | Kick-a-thon R6 |
| 12/30/2013 | TX | Leska Valerius | Only One MDK | Kick-a-thon R6 |
| 12/30/2013 | TX | Jackie Wood | Only One MDK | Kick-a-thon R6 |
| 12/30/2013 | TX | Sriram naganathan | Only One MDK | Kick-a-thon R6 |
| 12/30/2013 | TX | John Lin | Only One MDK | Kick-a-thon R6 |
| 12/30/2013 | TX | Shyam Singh | Only One MDK | Kick-a-thon R6 |
| 12/30/2013 | TX | Ramajayma Vishalraj | Only One MDK | Kick-a-thon R6 |
| 12/30/2013 | TX | Jordache Grant | Only One MDK | Kick-a-thon R6 |
| 12/30/2013 | TX | Mirejda Rubayo | Only One MDK | Kick-a-thon R6 |
| 12/30/2013 | TX | Casy Wallach | Only One MDK | Kick-a-thon R6 |
| 12/30/2013 | ? | Beth Van Duyne | Only One MDK | Kick-a-thon R6 |
| 12/30/2013 | TX | Mike Chaffin | Only One MDK | Kick-a-thon R6 |
| 12/30/2013 | ? | JJ | Only One MDK | Kick-a-thon R6` |
| 12/30/2013 | TX | Sanjay Dundaram | Only One MDK | Kick-a-thon R6 |
| 12/30/2013 | TX | Siddarth Sundaram | Only One MDK | Kick-a-thon R6 |
| 12/30/2013 | TX | Aditya Patra | Only One MDK | Kick-a-thon R6 |
| 12/30/2013 | TX | Natallee Johnson | Only One MDK | Kick-a-thon R6 |
| 12/30/2013 | TX | Andrew Saxton | Only One MDK | Kick-a-thon R6 |
| 12/30/2013 | TX | Kirk and June Baylor | Only One MDK | Kick-a-thon R6 |
| 12/30/2013 | TX | Gabriele Wilbourn | Only One MDK | Kick-a-thon R6 |
| 12/30/2013 | TX | Amit Chaudhary | Only One MDK | Kick-a-thon R6 |
| 12/30/2013 | TX | Sandy Silverleib | Only One MDK | Kick-a-thon R6 |
| 12/30/2013 | TX | Jane Weckherlin | Only One MDK | Kick-a-thon R6 |
| 12/30/2013 | TX | Eric Nelson | Only One MDK | Kick-a-thon R6 |
| 12/30/2013 | TX | Jack Pendergraph | Only One MDK | Kick-a-thon R6 |
| 12/30/2013 | AZ | Greg Bryan | Only One MDK | Kick-a-thon R8 |
| 1/8/2014 | PA | Talia Walsh | Only One MDK | Kick-a-thon R2 |
| 1/8/2014 | PA | Maryann Ateniese | Only One MDK | Kick-a-thon R2 |
| 1/8/2014 | PA | Kyle Cannon | Only One MDK | Kick-a-thon R2 |
| 1/8/2014 | PA | Heidi Fofi | Only One MDK | Kick-a-thon R2 |
| 1/8/2014 | PA | Kathryn Possanza | Only One MDK | Kick-a-thon R2 |
| 1/8/2014 | PA | Students of Upper Valley SBD | Only One MDK | Kick-a-thon R2 |
| 1/8/2014 | PA | Dianne Grasso/Joseph Rinaldi | Only One MDK | Kick-a-thon R2 |
| 1/8/2014 | PA | Jonelle Lawler/Eylanna Lawler | Only One MDK | Kick-a-thon R2 |
| 1/8/2013 | PA | Olivia Baron/Bruce Baron | Only One MDK | Kick-a-thon R2 |
| 1/8/2014 | PA | Mason Baron/Joy Baron | Only One MDK | kick-a-thon R2 |
| 1/8/2014 | PA | Tami Lipko | Only One MDK | kick-a-thon R2 |
| 1/8/2014 | PA | Carol Shumbres | Only One MDK | kick-a-thon R2 |
| 1/8/2014 | PA | Tara Grove | Only One MDK | kick-a-thon R2 |
| 1/8/2014 | PA | Philip Pashkow | Only One MDK | kick-a-thon R2 |
| 1/8/2014 | PA | John Martines | Only One MDK | kick-a-thon R2 |
| 1/8/2014 | PA | Dylan Kopa | Only One MDK | Kick-a-thon R2 |
| 1/8/2014 | PA | Eylanna Lawler | Only One MDK | Kick-a-thon R2 |
| 1/8/2014 | PA | Jeffrey Synder | Only One MDK | Kick-a-thon R2 |
| 1/8/2014 | PA | Julia Possanza | Only One MDK | Kick-a-thon R2 |
| 1/8/2014 | PA | Xander Mackey | Only One MDK | Kick-a-thon R2 |
| 1/8/2014 | CA | Kathryn Drehs | Only One MDK | Kick-a-thon R9 |
| 1/8/2014 | CA | Matthew Drehs | Only One MDK | Kick-a-thon R9 |
| 1/8/2014 | CA | Steve Barrie | Only One MDK | Kick-a-thon R9 |
| 1/8/2014 | CA | Herb Pitpitan | Only One MDK | Kick-a-thon R9 |
| 1/8/2014 | CA | Roxanne Heimbuck | Only One MDK | Kick-a-thon R9 |
| 1/8/2014 | CA | M L Rafter | Only One MDK | Kick-a-thon R9 |
| 1/8/2014 | CA | Neil Stewart | Only One MDK | Kick-a-thon R9 |
| 1/8/2014 | CA | Joel Heimbuck | Only One MDK | Kick-a-thon R9 |
| 1/8/2014 | CA | Larry Drehs | Only One MDK | Kick-a-thon R9 |
| 1/8/2014 | CA | Henry Russell | Only One MDK | Kick-a-thon R9 |
| 1/8/2014 | WA | Iva Cross | Only One MDK | Kick-a-thon R10 |
| 1/8/2014 | WA | Gina Gertan | Only One MDK | Kick-a-thon R10 |
| 1/8/2014 | WA | Travis Jette | Only One MDK | Kick-a-thon R10 |
| 1/8/2014 | WA | Connie Jette | Only One MDK | Kick-a-thon R10 |
| 1/8/2014 | WA | Jaclyn St Clare | Only One MDK | Kick-a-thon R10 |
| 1/8/2014 | WA | Vivian Harris | Only One MDK | Kick-a-thon R10 |
| 1/8/2014 | WA | Paulette Talley | Only One MDK | Kick-a-thon R10 |
| 1/8/2014 | WA | Rob Martin | Only One MDK | Kick-a-thon R10 |
| 1/8/2014 | WA | Peter Barris | Only One MDK | Kick-a-thon R10 |
| 1/8/2014 | WA | Gerald Ellis | Only One MDK | Kick-a-thon R10 |
| 1/8/2014 | WA | Karen Zuidema | Only One MDK | Kick-a-thon R10 |
| 1/8/2014 | WA | James Sanders | Only One MDK | Kick-a-thon R10 |
| 1/8/2014 | WA | Don Power | Only One MDK | Kick-a-thon R10 |
| 1/8/2014 | WA | Dr Paul Bergman | Only One MDK | Kick-a-thon R10 |
| 1/8/2014 | WA | Peter Rasco | Only One MDK | Kick-a-thon R10 |
| 1/8/2014 | WA | Bernadette Halliday | Only One MDK | Kick-a-thon R10 |
| 1/8/2014 | WA | Arnold Donovan | Only One MDK | Kick-a-thon R10 |
| 1/8/2014 | WA | Dorothy Piazza | Only One MDK | Kick-a-thon R10 |
| 1/8/2014 | WA | Janis Jones | Only One MDK | Kick-a-thon R10 |
| 1/8/2014 | WA | Larry Bawden | Only One MDK | Kick-a-thon R10 |
| 1/8/2014 | WA | Steve Gates | Only One MDK | Kick-a-thon R10 |
| 1/8/2014 | WA | April Axthelm | Only One MDK | Kick-a-thon R10 |
| 1/8/2014 | PA | Dawanna Sileo | Only One MDK | Kick-a-thon R2 |
| 1/8/2014 | PA | Brian Sileo | Only One MDK | Kick-a-thon R2 |
| 1/8/2014 | PA | Andrew Padula | Only One MDK | Kick-a-thon R2 |
| 1/8/2014 | PA | Christopher Padula | Only One MDK | Kick-a-thon R2 |
| 1/8/2014 | PA | Erika Timms/Katelyn Timms | Only One MDK | Kick-a-thon R2 |
| 1/8/2014 | PA | Cheryl Sauers | Only One MDK | Kick-a-thon R2 |
| 1/8/2014 | PA | Nick And Claire Sciulara | Only One MDK | Kick-a-thon R2 |
| 1/8/2014 | PA | Loren/Brenda Jantzi | Only One MDK | Kick-a-thon R2 |
| 1/8/2014 | PA | Loren/Brenda Jantzi | Only One MDK | Kick-a-thon R2 |
| 1/8/2014 | PA | W. Roy McDonald | Only One MDK | Kick-a-thon R2 |
| 1/8/2014 | PA | Michael Lloyd | Only One MDK | Kick-a-thon R2 |
| 1/8/2014 | PA | Debbie/Bethene Howie | Only One MDK | Kick-a-thon R2 |
| 1/8/2014 | PA | Donna Symancek | Only One MDK | Kick-a-thon R2 |
| 1/8/2014 | PA | Thomas Kneiss/Jaime Kneiss | Only One MDK | Kick-a-thon R2 |
| 1/8/2014 | PA | Joe/Georgia Healey | Only One MDK | Kick-a-thon R2 |
| 1/8/2014 | PA | Jennifer Huber | Only One MDK | Kick-a-thon R2 |
| 1/8/2014 | PA | Jenna/Robert Urban | Only One MDK | Kick-a-thon R2 |
| 1/8/2014 | PA | John/Francine Malinoski | Only One MDK | Kick-a-thon R2 |
| 1/8/2014 | PA | Paul Dougherty | Only One MDK | Kick-a-thon R2 |
| 1/8/2014 | PA | Ken/Mary Renard | Only One MDK | Kick-a-thon R2 |
| 1/8/2014 | PA | Julie Tur | Only One MDK | Kick-a-thon R2 |
| 1/8/2014 | CA | Emily Hamilton | Only One MDK | Kick-a-thon R9 |
| 1/8/2014 | CA | Mike Nguyen | Only One MDK | Kick-a-thon R9 |
| 1/8/2014 | CA | student of Lomita/Lawndale SBD | Only One MDK | Kick-a-thon R9 |
| 1/8/2014 | CA | Montoya Whitfield | Only One MDK | Kick-a-thon R9 |
| 1/8/2014 | CA | Jaime Baraja | Only One MDK | Kick-a-thon R9 |
| 1/8/2014 | CA | Erika Toth | Only One MDK | Kick-a-thon R9 |
| 1/8/2014 | CA | Jennifer Baer | Only One MDK | Kick-a-thon R9 |
| 1/8/2014 | CA | fausto/diego Marin | Only One MDK | Kick-a-thon R9 |
| 1/8/2014 | CA | Monica/Katelyn Canlapan | Only One MDK | Kick-a-thon R9 |
| 1/8/2014 | CA | Kevin Baglin | Only One MDK | Kick-a-thon R9 |
| 1/8/2014 | CA | William Kealey | Only One MDK | Kick-a-thon R9 |
| 1/13/2013 | OK | Students of Kick&Fit Karate | Only One MDK | Kick-a-thon R6 |
| 1/14/2014 | MA | Jennifer And John Lafata | Only One MDK | Kick-a-thon R1 |
| 1/14/2014 | MA | James Decoulos | Only One MDK | Kick-a-thon R1 |
| 1/14/2014 | MA | James Sweeney | Only One MDK | Kick-a-thon R1 |
| 1/14/2014 | MA | Eastern Turning Inc | Only One MDK | Kick-a-thon R1 |
| 1/14/2014 | MA | Joyce Frisiello | Only One MDK | Kick-a-thon R1 |
| 1/14/2014 | MA | Candice Ward | Only One MDK | Kick-a-thon R1 |
| 1/14/2014 | MA | Candice Ward | Only One MDK | Kick-a-thon R1 |
| 1/14/2014 | MA | Jeffrey Bonner | Only One MDK | Kick-a-thon R1 |
| 1/14/2014 | MA | Mike and Susan Halling | Only One MDK | Kick-a-thon R1 |
| 1/14/2014 | MA | Debbie Ward | Only One MDK | Kick-a-thon R1 |
| 1/14/2014 | MA | Kim Sutherland | Only One MDK | Kick-a-thon R1 |
| 1/14/2014 | MA | Dan Pandolfo | Only One MDK | Kick-a-thon R1 |
| 1/14/2014 | MA | ann Marie Malloch | Only One MDK | Kick-a-thon R1 |
| 1/14/2014 | MA | The Smith Family | Only One MDK | Kick-a-thon R1 |
| 1/14/2014 | MA | The Smith Family | Only One MDK | Kick-a-thon R1 |
| 1/14/2014 | MA | Mary Lumsden | Only One MDK | Kick-a-thon R1 |
| 1/14/2014 | MA | Jack Ventola | Only One MDK | Kick-a-thon R1 |
| 1/14/2014 | MA | Nancy Peterson | Only One MDK | Kick-a-thon R1 |
| 1/14/2014 | MA | National Fish and Seafood Limited | Only One MDK | Kick-a-thon R1 |
| 1/14/2014 | MA | Sandy Connolly | Only One MDK | Kick-a-thon R1 |
| 1/14/2014 | MA | Marcia Mordry | Only One MDK | Kick-a-thon R1 |
| 1/27/2014 | CT | Nicolas Vianes | Only One MDK | Kick-a-thon R1 |
| 1/27/2014 | CT | Sean Fullerton | Only One MDK | Kick-a-thon R1 |
| 1/27/2014 | CT | Ian Wagner | Only One MDK | Kick-a-thon R1 |
| 1/27/2014 | CT | Alex Wagner | Only One MDK | Kick-a-thon R1 |
| 1/27/2014 | CT | Heather Wagner | Only One MDK | Kick-a-thon R1 |
| 1/27/2014 | CT | Richard Ahlers | Only One MDK | Kick-a-thon R1 |
| 1/27/2014 | OK | Student of Oklahome Karate Academy | only One MDK | Kick-a-thon R6 |
| 1/27/2014 | NY | Student of Ellenville MDK | Only One MDK | Kick-a-thon R2 |
| 1/27/2014 | NY | Erik Ryan | Only One MDK | Kick-a-thon R2 |
| 1/27/2014 | NY | Eric Helgesen | Only One MDK | Kick-a-thon R2 |
| 1/27/2014 | NY | Amie Alexander | Only One MDK | Kick-a-thon R2 |
| 1/27/2014 | NY | Rodrigo Castro | Only One MDK | Kick-a-thon R2 |
| 1/27/2014 | NY | Rodrigo Castro | Only One MDK | Kick-a-thon R2 |
| 1/27/2014 | NY | Ellenville MDK | Only One MDK | Kick-a-thon R2 |
| 1/27/2014 | NY | Gordon Swanson | Only One MDK | Kick-a-thon R2 |
| 1/27/2014 | NY | Nadzija Vucetovic | Only One MDK | Kick-a-thon R2 |
| 1/27/2014 | NY | Mary Kate Stinehour | Only One MDK | Kick-a-thon R2 |
| 1/27/2014 | Ny | Melonie Pratti | Only One MDK | Kick-a-thon R2 |
| 1/27/2014 | NY | Alison Spevak | Only One MDK | Kick-a-thon R2 |
| 1/27/2014 | NY | Halil Krcic | Only One MDK | Kick-a-thon R2 |
| 1/27/2014 | NY | Brian McCarthy | Only One MDK | Kick-a-thon R2 |
| 1/27/2014 | NY | Lydia Lopez | Only One MDK | Kick-a-thon R2 |
| 1/27/2014 | NY | Kathleen Kaperek | Only One MDK | Kick-a-thon R2 |
| 1/27/2014 | NY | Tim Distel | Only One MDK | Kick-a-thon R2 |
| 2/4/2014 | MA | PJ Steyer | Only One MDK | Kick-a-thon R1/Wintercamp |
| 2/4/2014 | MA | PJ Steyer | Only One MDK | Kick-a-thon R1 |
| 2/4/2014 | MA | Timothy Leahy | Only One MDK | Kick-a-thon R1 |
| 2/4/2014 | MA | Warren Goldstein-Gelb | Only One MDK | Kick-a-thon R1 |
| 2/4/2014 | MA | Travis Knope | Only One MDK | Kick-a-thon R1 |
| 2/4/2014 | MA | Lawrence Kolodney | Only One MDK | Kick-a-thon R1 |
| 2/4/2014 | MA | Joyce Steyer | Only One MDK | Kick-a-thon R1 |
| 2/4/2014 | MA | Betty Francisco | Only One MDK | Kick-athon R1 |
| 2/4/2014 | MA | Michael Rohan | Only One MDK | Kick-a-thon R1 |
| 2/4/2014 | MA | Ann Schonberger | Only One MDK | Kick-a-thon R1 |
| 2/10/2014 | CA | Alexander Duron | Only One MDK | Kick-a-thon R9 |
| 2/26/2014 | CA | Shannon Dee Perrett | Only One MDK | Kick-a-thon R9 |
| 2/26/2014 | CA | George Hoffmeister | Only One MDK | Kick-a-thon R9 |
| 2/26/2014 | CA | John Lawler | Only One MDK | Kick-a-thon R9 |
| 2/26/2014 | CA | Steven Parker | Only One MDK | Kick-a-thon R9 |
| 2/26/2014 | CA | Steven Parker | Only One MDK | Kick-a-thon R9 |
| 2/26/2014 | CA | Inoka Jayasinghe | Only One MDK | Kick-a-thon R9 |
| 3/12/2014 | MI | Carolyn Decker | Only One MDK | Kick-a-thon R5 |
| 3/12/2014 | MI | Joseph La Joice | Only One MDK | Kick-a-thon R5 |
| 3/12/2014 | MI | Joseph La Joice | Only One MDK | Kick-a-thon R5 |
| 3/12/2014 | MI | Paul Lawrence | Only One MDK | Kick-a-thon R5 |
| 3/12/2014 | MI | Joseph La Joice | Only One MDK | Kick-a-thon R5 |
| 3/12/2014 | MI | Joseph La Joice | Only One MDK | Kick-a-thon R5 |
| 3/12/2014 | MI | Joseph La Joice | Only One MDK | Kick-a-thon R5 |
| 3/12/2014 | MI | Joseph La Joice | Only One MDK | Kick-a-thon R5 |
| 3/12/2014 | MI | Joseph La Joice | Only One MDK | Kick-a-thon R5 |
| 3/12/2014 | MI | Tammy Konarska | Only One MDK | Kick-a-thon R5 |
| 3/19/2014 | TX | Robert Walker / via AT&T Emplyr | Only One MDK | Kick-a-thon R6 |
| 3/25/2014 | TX | Robert Walker / via AT&T Emplyr | Only One MDK | Kick-a-thon R6 |
| 4/2/2014 | TX | Robert Walker / via AT&T Emplyr | Only One MDK | Kick-athon R6 |
| 4/1/2014 | TX | Phil Duncan | Only One MDK | Kick-a-thon R6 |
| 5/14/2014 | GA | Moo Duk Kwan of North Georgia | Only One MDK | |
| 5/14/2014 | VA | Theresa Karnish | Only One MDK | Lifetime Membership |
| 5/28/2014 | TX | Robert Walker / via AT&T Emplyr | Only One MDK | Kick-a-thon R6 |
| 6/26/2014 | TX | Robert Walker / via AT&T Emplyr | Only One MDK | Kick-a-thon R6 |
| 9/8/2014 | WA | Region 10 | Only One MDK | Kick-a-thon R10 |
| 7/29/2014 | TX | Robert Walker / via AT&T Employer | Only One MDK | Kick-a-thon R6 |
| 9/23/2014 | MN | St. Cloud Boxing and Wrestiling Club | Only One MDK | Kick-a-thon R7 |
| 9/23/2014 | MN | David Grilz | Only One MDK | Kick-a-thon R7 |
| 9/23/2014 | MN | Paul Morrison | Only One MDK | Kick-a-thon R7 |
| 9/23/2014 | MN | Bill Nelson | Only One MDK | Kick-a-thon R7 |
| 9/23/2014 | MN | Heather Merritt | Only One MDK | Kick-a-thon R7 |
| 9/23/2014 | MN | Dennis Niemi | Only One MDK | Kick-a-thon R7 |
| 9/23/2014 | MN | Jennifer Greshowak | Only One MDK | Kick-a-thon R7 |
| 9/23/2014 | MN | Bonnie Hoebelheinrich | Only One MDK | Kick-a-thon R7 |
| 9/23/2014 | MN | Brenda Haller | Only One MDK | Kick-a-thon R7 |
| 9/23/2014 | MN | Laura Janssen | Only One MDK | Kick-a-thon R7 |
| 9/23/2014 | MN | Heather Merritt | Only One MDK | Kick-a-thon R7 |
| 9/23/2014 | MN | Dennis Niemi | Only One MDK | Kick-a-thon R7 |
| 9/23/2014 | MN | Donna Maitland | Only One MDK | Kick-a-thon R7 |
| 9/23/2014 | MN | Steven Warzecha | Only One MDK | Kick-a-thon R7 |
| 9/23/2014 | MN | Lori Smith | Only One MDK | Kick-a-thon R7 |
| 9/23/2014 | MN | Karen Fetters | Only One MDK | Kick-a-thon R7 |
| 9/23/2014 | MN | Karen Fetters | Only One MDK | Kick-a-thon R7 |
| 9/23/2014 | MN | Le Ann Trousil | Only One MDK | Kick-a-thon R7 |
| 9/23/2014 | MN | Mathew Moeller | Only One MDK | Kick-a-thon R7 |
| 9/23/2014 | MN | Karen Fetters | Only One MDK | Kick-a-thon R7 |
| 9/23/2014 | MN | B A Martin | Only One MDK | Kick-a-thon R7 |
| 9/23/2014 | TX | Phil Duncan | Only One MDK | Kick-a-thon R7 |
| 9/30/2014 | TX | Robert Walker / via AT&T Emplyr | Only One MDK | Kick-a-thon R6 |
| 10/7/2014 | WA | Charles Smith/Region 10 | Only One MDK | Kick-a-thon R10 |
| 10/27/2014 | TX | Robert Walker / via AT&T Emplyr | Only One MDK | Kick-a-thon R6 |
| 10/28/2014 | CA | Ted Mason | Only One MDK | Kick-a-thon R9 |
| 11/18/2014 | GA | Moo Duk Kwan of North Georgia | Only One MDK | Kick-a-thon R4 |
| 11/19/2014 | TX | Edward Horni | Only One MDK | MDKL |
| 11/19/2014 | TX | Ron Williams | Only One MDK | MDKL |
| 11/19/2014 | TX | Kris Poole | Only One MDK | MDKL |
| 11/25/2014 | CO | Jack Fellner | Only One MDK | Kick-a-thon R8 |
| 11/25/2014 | TX | Craig Hays | Only One MDK | Kick-a-thon R6 |
| 12/1/2014 | CO | Rocky Mtn Martial Arts | Only One MDK | MDKL |
| 12/5/2014 | CA | Miki McNanie | Only One MDK | Kick-a-thon R9 |
| 12/5/2014 | WA | Stan Odle | Only One MDK | Kick-a-thon R10 |
| 12/5/2014 | MN | Catherine Gill | Only One MDK | Kick-athon R7 |
| 12/5/2014 | MN | Deborah Gill | Only One MDK | Kick-a-thon R7 |
| 12/5/2014 | FL | Diego Sanguinetti | Only One MDK | Kick-a-thon R4 |
| 12/5/2014 | CA | Medy Wundrow | Only One MDK | Kick-a-thon R9 |
| 12/5/2014 | ME | Gina Crisci | Only One MDK | Kick-a-thon R9 |
| 12/5/2014 | FL | Bill Garcia | Only One MDK | Kick-a-thon R4 |
| 12/5/2014 | Fl | Frances Garcia | Only One MDK | Kick-a-thon R4 |
| 12/5/2014 | OH | Gerald Skock | Only One MDK | Kick-a-thon R5 |
| 12/5/2014 | CA | John Huff | Only One MDK | Kick-a-thon R9 |
| 12/5/2014 | MI | Meoldy Cikalo | Only One MDK | Kick-athon R5 |
| 12/5/2014 | TX | Robert Walker / via AT&T Emplyr | Only One MDK | Kick-athon R6 |
| 12/11/2014 | OH | John Nece | Only One MDK | Kik-a-thon R5 |
| 1211/2014 | CA | Frank Echols | Only One MDK | Kick-a-thon R9 |
| 12/11/2014 | TX | Ashlee Price | Only One MDK | Kick-a-thon R6 |
| 12/11/2014 | NY | Diane La Fever | Only One MDK | Kick-a-thon R2 |
| 12/11/2014 | CA | David Jordan | Only One MDK | Kick-a-thon R9 |
| 12/11/2014 | CA | Darno DeJohnette | Only One MDK | Kick-a-thon R9 |
| 12/11/2014 | NY | Peter Douris | Only One MDK | Kick-a-thon R2 |
| 12/11/2014 | CO | Logan Pickrell | Only One MDK | Kick-a-thon R8 |
| 12/11/2014 | VA | Gary Dittmer | Only One MDK | Kick-a-thon R3 |
| 12/11/2014 | NY | Patrick o'Leary | Only One MDK | Kick-s-thon R2 |
| 12/15/2014 | CO | Jen Rupert | Only One MDK | Kick-a-thon R8 |
| 12/15/2014 | CA | David Moon | Only One MDK | Kick-a-thon R9 |
| 12/15/2014 | WI | Greg Barnes | Only One MDK | Kick-a-thon R7 |
| 12/26/2014 | MI | Tony Nowakowski | Only One MDK | Kick-a-thon R5 |
| 12/26/2014 | FL | George Broyles | Only One MDK | Kick-a-thon R4 |
| 12/26/2014 | MN | Carl Stemm | Only One MDK | Kick-a-thon R7 |
| 12/26/2014 | MN | Scott Yorkovich | Only One MDK | Kick-a-thon R7 |
| 12/12/2014 | CA | Alan Lee | Only One MDK | Kick-a-thon R9 |
| 12/29.2014 | TX | Robert Walker / via AT&T Emplyr | Only One MDK | Kick-a-thon R6 |
| 12/31/2014 | WA | EvergreenSBD/Marjorie Williams | Only One MDK | Kick-a-thon R10 |
| 12/31/2014 | WA | EvergreenSBD/Marjorie Williams | Only One MDK | Kick-a-thon R10 |
| 12/31/2014 | WA | EvergreenSBD/Marjorie Williams | Only One MDK | Kick-a-thon R10 |
| 12/31/2014 | WA | EvergreenSBD/Marjorie Williams | Only One MDK | Kick-a-thon R10 |
| 12/31/2014 | WA | EvergreenSBD/Marjorie Williams | Only One MDK | Kick-a-thon R10 |
| 12/31/2014 | WA | EvergreenSBD/Marjorie Williams | Only One MDK | Kick-a-thon R10 |
| 12/31/2014 | WA | EvergreenSBD/Marjorie Williams | Only One MDK | Kick-a-thon R10 |
| 12/31/2014 | WA | EvergreenSBD/Marjorie Williams | Only One MDK | Kick-a-thon R10 |
| 12/31/2014 | WA | EvergreenSBD/Marjorie Williams | Only One MDK | Kick-a-thon R10 |
| 12/31/2014 | WA | EvergreenSBD/Marjorie Williams | Only One MDK | Kick-a-thon R10 |
| 12/31/2014 | WA | EvergreenSBD/Marjorie Williams | Only One MDK | Kick-a-thon R10 |
| 12/31/2014 | WA | EvergreenSBD/Karen Hiatt | Only One MDK | Kick-a-thon R10 |
| 12/31/2014 | WA | EvergreenSBD/Karen Hiatt | Only One MDK | Kick-a-thon R10 |
| 12/31/2014 | WA | Joan M Cromley | Only One MDK | Kick-a-thon R10 |
| 12/31/2014 | WA | Joan M Cromley | Only One MDK | Kick-a-thon R10 |
| 12/31/2014 | NJ | Paul Eng-wong | Only One MDK | |
| 1/5/2015 | MN | Jay Stohl | Only One MDK | Kick-a-thon R7 |
| 1/12/2015 | CO | Bevery Anne Campbell | Only One MDK | Kick-athon R8 |
| 1/12/2015 | NY | Francis Minutolo | Only One MDK | Kick-a-thonR2 |
| 1/20/2015 | PA | Upper Valley Soo Bahk Do | Only One MDK | Kick-a-thon R2 |
| 1/20/2015 | PA | Casie Berkhouse | Only One MDK | Kick-a-thon R2 |
| 1/20/2015 | PA | Erin Debregio | Only One MDK | Kick-a-thon R2 |
| 1/20/2015 | PA | Mary Ann Ateniese | Only One MDK | Kick-a-thon R2 |
| 1/20/2015 | PA | Mark Bednash | Only One MDK | Kick-a-thon R2 |
| 1/20/2015 | PA | Kathryn Possanza | Only One MDK | Kick-a-thon R2 |
| 1/20/2015 | PA | Thomas Fisch | Only One MDK | Kick-a-thon R2 |
| 1/20/2015 | PA | Richard Uher | Only One MDK | Kick-a-thon R2 |
| 1/20/2015 | PA | Magnotta | Only One MDK | Kick-a-thon R2 |
| 1/20/2015 | PA | 5 Star Protection | Only One MDK | Kick-a-thon R2 |
| 1/20/2015 | PA | Melissa Rodnick | Only One MDK | Kick-a-thon R2 |
| 1/20/2015 | PA | FrankRuggiero | Only One MDK | Kick-a-thon R2 |
| 1/20/2015 | PA | Frank Ruggiero | Only One MDK | Kick-a-thon R2 |
| 1/20/2015 | PA | Renne Magnotta | Only One MDK | Kick-a-thon R2 |
| 1/21/2015 | MI | Janice Sequin | Only One MDK | Kick-a-thon R5 |
| 1/28/2015 | IL | Randall Voights | Only One MDK | Kick-a-thon R5 |
| 1/30/2015 | TX | Robert Walker / via AT&T Emplyr | Only One MDK | Kiclk-a-thon R6 |
| 2/4/2015 | PA | W Roy McDonald | Only One MDK | Kick-a-thon R2 |
| 2/4/2015 | PA | Donna Symancek | Only One MDK | Kick-a-thon R2 |
| 2/4/2015 | PA | Joseph Healy | Only One MDK | Kick-a-thon R2 |
| 2/4/2015 | PA | Matthew Malcom | Only One MDK | Kick-a-thon R2 |
| 2/4/2015 | PA | Jamie Kneiss | Only One MDK | Kick-a-thon R2 |
| 2042015 | PA | Magadalena porto | Only One MDK | Kick-a-thon R2 |
| 2/4/2015 | PA | Spencer Asman | Only One MDK | Kick-a-thon R2 |
| 2042015 | PA | Jenna Urban | Only One MDK | Kick-a-thon R2 |
| 2/4/2015 | PA | Cara Columbo | Only One MDK | Kick-a-thon R2 |
| 2/4/2015 | PA | `Lisa Wood | Only One MDK | Kick-a-thon R2 |
| 2/4/2015 | PA | Brenda Jantzl | Only One MDK | Kick-a-thon R2 |
| 2/4/2015 | PA | Emma Renard | Only One MDK | Kcik-a-thon R2 |
| 2/4/2015 | PA | Brian Sileo | Only One MDK | Kcik-a-thon R2 |
| 2/4/2015 | PA | Brian Sileo | Only One MDK | Kick-a-thon R2 |
| 2/4/2015 | PA | Clarinda Sciulara | Only One MDK | Kick-a-thon R2 |
| 2/4/2015 | PA | Karen Padula | Only One MDK | Kick-a-thon R2 |
| 2/4/2015 | PA | Karen Padula | Only One MDK | Kick-a-thon R2 |
| 2/4/2014 | PA | Erica Timms | Only One MDK | Kick-a-thon R2 |
| 2/4/2014 | PA | Liza Williams | Only One MDK | Kick-a-thon r2 |
| 2/4/2015 | PA | Andrew Gatto | Only One MDK | Kcik-a-thon R2 |
| 2/4/2015 | PA | Mallory Cowder | Only One MDK | Kcik-a-thon R2 |
| 2/23/2015 | IL | Randall Voights | Only One MDK | Kick-a-thon R5 |
| 2/23/2015 | MI | Anthony Custard | Only One MDK | Kick-a-thoin R5 |
| 2/24/2015 | WA | Wiliam Toomey | Only One MDK | Kick-a-thon R10 |
| 2/24/2015 | CA | Armando Mendoza | Only One MDK | Kick-a-thon R9 |
| 2/24/2015 | CA | Thomas Finklea | Only One MDK | Kick-a-thon R9 |
| 2/24/2015 | MT | Gavin Carmichael | Only One MDK | Kick-a-thon R8 |
| 2/24/2015 | CA | Frank DeSilva | Only One MDK | Kick-a-thon R9 |
| 2/24/2015 | CO | Charles McCartney | Only One MDK | MDKL |
| 2/24/2015 | CO | Jeff Moonitz | Only One MDK | MDKL |
| 2/26/2015 | TX | Robert Walker / via AT&T Emplyr | Only One MDK | Kick-a-thon R6 |
| 2/26/2015 | MN | Chase Hoebelheinrich | Only One MDK | Kick-a-thon R7 |
| 3/4/2015 | CO | Jennifer Rupert | Only One MDK | Kick-a-thon R8 |
| 3/9/2015 | TX | Karen Chin | Only One MDK | Kick-a-thon R6 |
| 3/27/2015 | NJ | Shawn Kammer | Only One MDK | Kick-a-thon R2 |
| 3/27/2015 | TX | Robert Walker / via AT&T Emplyr | Only One MDK | Kick-a-thon R6 |
| 4/10/2015 | CA | Ted Mason | Only One MDK | MDKL |
| 4/13/2015 | CA | Gary Wong | Only One MDK | Miramar MDKL |
| 4/13/2015 | CA | Gary Wong | Only One MDK | Miramar MDKL |
| 4/13/2015 | CA | William Mueller | Only One MDK | Miramar MDKL |
| 4/13/2015 | CA | William Mueller | Only One MDK | Miramar MDKL |
| 4/13/2015 | CA | Debbie Kissinger | Only One MDK | Miramar MDKL |
| 4/13/2015 | CA | Timothy Paige | Only One MDK | Miramar MDKL |
| 4/13/2015 | CA | Medy Wundrow | Only One MDK | Miramar MDKL |
| 4/13/2015 | CA | Keith Lambert | Only One MDK | Miramar MDKL |
| 4/13/2015 | CA | Robert Maderazo | Only One MDK | Miramar MDKL |
| 4/13/2015 | CA | Ruben Concepcion Jr | Only One MDK | Miramar MDKL |
| 4/13/2015 | CA | Tony Gutierrez | Only One MDK | Miramar MDKL |
| 4/13/2015 | CA | Moo Do Media Group | Only One MDK | Miramar MDKL |
| 4/13/2015 | CA | Timothy Bennett | Only One MDK | Miramar MDKL |
| 4/13/2015 | CA | Michelle Lam Hyunh | Only One MDK | Miramar MDKL |
| 4/13/2015 | CA | Wiliam Bland | Only One MDK | Miramar MDKL |
| 4/13/2015 | CA | Kien Ta | Only One MDK | Miramar MDKL |
| 4/13/2015 | CA | Alma Marin-Rodriguez | Only One MDK | Miramar MDKL |
| 4/13/2015 | CA | Tany Kuei | Only One MDK | Miramar MDKL |
| 4/13/2015 | CA | naresh Awasthi | Only One MDK | Miramar MDKL |
| 4/13/2015 | CA | Vinh Luu | Only One MDK | Miramar MDKL |
| 4/13/2015 | CA | Juliet Gonzales | Only One MDK | Miramar MDKL |
| 4/29/2015 | GA | Region 4 | Only One MDK | Kick-a-thon R4 |
| 4/29/2015 | TX | Robert Walker / via AT&T Emplyr | Only One MDK | Kick-a-thon R4 |
| 5/5/2015 | WA | Anacortes SBD | Only One MDK | MDKL |
| 5/5/2015 | WA | Anacortes SBD | Only One MDK | MDKL |
| 5/29/2015 | TX | Robert Walker / via AT&T Emplyr | Only One MDK | Kick-a-thon R6 |
| 6/5/2015 | GA | Moo Duk Kwan of North Georgia | Only One MDK | Kick-a-thon R4 |
| 6/10/2015 | NJ | Steve Zembilis | Only One MDK | Kick-a-thon R2 |
| 6/15/2015 | MS | David Kingman | Only One MDK | MDKL |
| 6/30/2015 | TX | Robert Walker / via AT&T Emplyr | Only One MDK | Kick-a-thon R6 |
| 7/21/2015 | HI | Rich Wilcox | Only One MDK | Nelson Fundrasing |
| 7/21/2015 | CA | Ken Trevellyan | Only One MDK | Nelson Fundrasing |
| 7/23/2015 | FL | Alvin Fisher | Only One MDK | Nelson Fundrasing |
| 7/23/2015 | Fl | Lenora Fisher | Only One MDK | Nelson Fundraisng |
| 7/28/2015 | Ca | Teri Vodden | Only One MDK | Nelson Fundraing |
| 7/28/2015 | CA | Tim Bennett | Only One MDK | Nelson Fundraising |
| 7/31/2015 | NJ | Erik Orella/MDK LLC | Only One MDK | Nelson Fundraising |
| 7/31/2015 | AL | Gabriela Brown | Only One MDK | Nelson Fundraising |
| 7/31/2015 | FL | George Broyles | Only One MDK | Nelson Fundraising |
| 7/31/2015 | MI | Micael Zickafoose | Only One MDK | Nelson Fundraising |
| 7/31/2015 | mi | William Parrish | Only One MDK | Nelson Fundraising |
| 7/31/2015 | CA | Eric Thomas | Only One MDK | Nelson Fundraising |
| 8/1/2015 | CT | Ben Cortese | Only One MDK | Silent Auction |
| 8/1/2015 | CT | Carolyn Dekker | Only One MDK | Silent Auction |
| 8/1/2015 | MA | Craig Haskell | Only One MDK | Silent Auction |
| 8/1/2015 | CT | Donna McLevy | Only One MDK | Silent Auction |
| 8/1/2015 | CT | Haesung Chang | Only One MDK | Silent Auction |
| 8/1/2015 | NY | Nicholas Ilias | Only One MDK | Silent Auction |
| 8/1/2015 | ?? | Pete Wagner | Only One MDK | Silent Auction |
| 8/1/2015 | MA | Rebecca White | Only One MDK | Silent Auction |
| 8/1/2015 | MI | Shawn Hammond | Only One MDK | Silent Auction |
| 8/3/2015 | MN | David Billings | Only One MDK | Nelson Fundraising |
| 8/3/2015 | MN | Marylee Hendricks | Only One MDK | Nelson Fundraising |
| 8/4/2015 | MN | Sean Cullen | Only One MDK | Nelson Fundraising |
| 8/4/2015 | WA | Charles Smith | Only One MDK | Nelson Fundraisng |
| 8/5/2015 | NJ | Denise Mullin/ Hwang Harrison | Only One MDK | Nelson Fundraising |
| 8152016 | WA | Charles Smith | Onlu One MDK | Silent Auction |
| 8/26/2015 | CA | Daymon Kenyon | Only One MDK | Silent Auction |
| 8/26/2015 | NY | Kate Harvey | Only One MDK | Silent Auction |
| 8/27/2015 | ?? | Alex Ball | Only One MDK | Silent Auction |
| 8/27/2015 | CO | Susan Fittanto | Only One MDK | Silent Auction |
| 8/28/2015 | CA | Ken Trevellyan | Only One MDK | Silent Auction |
| 8/27/2015 | VA | Christopher Champion | Only One MDK | Nelson Fundraising |
| 8/27/2015 | CT | Miramar Martial arts | Only One MDK | Silent auction |
| 8/31/2015 | TX | Robert Walker / via AT&T Emplyr | Only One MDK | Kick-a-thon R6 |
| 8/31/2015 | CT | Chatherine Minichino | Only One MDK | Nelson Fundraising |
| 9/3/2015 | CA | Allan Lee | Only One MDK | Nelson Fundraising |
| 9/14/2015 | TX | Brandi Deleuuw Merril | Only One MDK | Silent auction |
| 9/25/2015 | MN | The Network for Good | OnlyOne MDk | Nelson Fundraising |
| 9/25/2015 | NY | Eric Chung | OnlyOne MDk | Silent auction |
| 9/28/2015 | MN | Karl Bradford | Only One MDK | Nelson Fundraising |
| 9/28/2015 | MN | Rich Lauer | Only One MDK | Nelson Fundraising |
| 9/28/2015 | Mn | Catherine Gill | Only One MDK | Nelson Fundraising |
| 9/28/2015 | MN | Deborah Gill | Only One MDK | Nelson Fundraising |
| 9/28/2015 | MN | Peter Gil | Only One MDK | Nelson Fundraising |
| 9/28/2015 | MN | John Gregory | Only One MDK | Nelson Fundraising |
| 9/28/2015 | MN | John Gregory Sr | Only One MDK | Nelson Fundraising |
| 9/28/2015 | MN | Christy Gregory | Only One MDK | Nelson Fundraising |
| 9/28/2015 | MN | Donmnic Gregory | Only One MDK | Nelson Fundraising |
| 9/28/2015 | MN | Cody Gregory | Only One MDK | Nelson Fundraising |
| 9/28/2015 | MN | Shannon Gregory | Only One MDK | Nelson Fundraising |
| 9/28/2015 | MN | Mathew Loehrer | Only One MDK | Nelson Fundraising |
| 9/28/2015 | MN | Bruce Westbrock | Only One MDK | Nelson Fundraising |
| 9/28/2015 | MN | Bill Nelson | Only One MDK | Nelson Fundraising |
| 9/28/2015 | MN | Samantha Deans | Only One MDK | Nelson Fundraising |
| 9/28/2015 | MN | Kristina Kirick | Only One MDK | Nelson Fundraising |
| 9/28/2015 | MN | Molly Warzeha | Only One MDK | Nelson Fundraising |
| 9/28/2015 | MN | Karlee Warzelha | Only One MDK | Nelson Fundraising |
| 9/28/2015 | MN | Bob Diehl | Only One MDK | Nelson Fundraising |
| 9/28/2015 | MN | Megan Greshowak | Only One MDK | Nelson Fundraising |
| 9/28/2015 | MN | Lukas Greshowak | Only One MDK | Nelson Fundraising |
| 9/28/2015 | MN | Tanner Janaszak | Only One MDK | Nelson Fundraising |
| 9/28/2015 | MN | Jeremy McGowan | Only One MDK | Nelson Fundraising |
| 9/28/2015 | MN | Kailey McGowan | Only One MDK | Nelson Fundraising |
| 9/28/2015 | MN | Alana McGowan | Only One MDK | Nelson Fundraising |
| 9/28/2015 | MN | Heather Merritt | Only One MDK | Nelson Fundraising |
| 9/28/2015 | MN | Adam Corwin | Only One MDK | Nelson Fundraising |
| 9/28/2015 | MN | Scott Ridlon | Only One MDK | Nelson Fundraising |
| 9/28/2015 | MN | Jennifer Greshowak | Only One MDK | Nelson Fundraising |
| 9/28/2015 | MN | Dave Billings | Only One MDK | Nelson Fundraising |
| 9/28/2015 | MN | Sam Pettitt | Only One MDK | Nelson Fundraising |
| 9/28/2015 | MN | Jamison McCurry | Only One MDK | Nelson Fundraising |
| 9/28/2015 | MN | Jason Vredenburg | Only One MDK | Nelson Fundraising |
| 9/28/2015 | NY | Sandra Schermerhorn | Only One MDK | Nelson Fundraising |
| 9/28/2015 | MN | The Boxers Wrokout Gym | Only One MDK | Nelson Fundraising |
| 9/28/2015 | MN | Jack Merritt | Only One MDK | Nelson Fundraising |
| 9/28/2015 | MN | Keith Billstein | Only One MDK | Nelson Fundraising |
| 9/28/2015 | MN | Pete Johnson | Only One MDK | Nelson Fundraising |
| 9/28/2015 | MN | Laura Janssen-Nelson | Only One MDK | Nelson Fundraising |
| 9/28/2015 | MN | Michael Volgman | Only One MDK | Nelson Fundraising |
| 9/28/2015 | MN | Dave Grilz | Only One MDK | Nelson Fundraising |
| 9/28/2015 | MN | Chase Hoebelheinrich | Only One MDK | Nelson Fundraising |
| 9/28/2015 | MN | Colton Kiel | Only One MDK | Nelson Fundraising |
| 9/28/2015 | MN | Ethan Schindeoecker | Only One MDK | Nelson Fundraising |
| 9/28/2015 | MN | Cyrus Merchant | Only One MDK | Nelson Fundraising |
| 9/28/2015 | MN | Ezra Merchant | Only One MDK | Nelson Fundraising |
| 9/28/2015 | MN | Cole Vredenburg | Only One MDK | Nelson Fundraising |
| 9/28/2015 | MN | Jason Vredenburg | Only One MDK | Nelson Fundraising |
| 9/14/2015 | TX | Brandi Deleuuw Merril | Only One MDK | Silent auction |
| 9/24/2015 | GA | Tommy Brantley | Only One MDK | Nelson Fundraising |
| 9/24/2015 | GA | RT Hall | Only One MDK | Nelson Fundraising |
| 9/24/2015 | GA | Anthony Hall | Only One MDK | Nelson Fundraising |
| 9/24/2015 | GA | Keron Moss | Only One MDK | Nelson Fundraising |
| 9/24/2015 | GA | Blake Atkinson | Only One MDK | Nelson Fundraising |
| 9/24/2015 | GA | Corley Joiner | Only One MDK | Nelson Fundraising |
| 9/24/2015 | GA | Bryce Lovett | Only One MDK | Nelson Fundraising |
| 9/24/2015 | GA | Ryan Beal | Only One MDK | Nelson Fundraising |
| 9/24/2015 | GA | Austin Beal | Only One MDK | Nelson Fundraising |
| 9/26/2015 | Ny | Veronica Lohrer | Only One MDK | MWM east |
| 9/26/2015 | NJ | Stev Zelnik | Only One MDK | MWM east |
| 9/26/2015 | NY | Cassidy Loherer | Only One MDK | MWM east |
| 9/26/2015 | NJ | Tom Brnich | Only One MDK | MWM east |
| 9/26/2015 | NJ | Jonathan Cohen | Only One MDK | MWM east |
| 9/26/2015 | NJ | David Scott Carew | Only One MDK | MWM east |
| 9/26/2015 | Nj | Jordan Garcia | Only One MDK | MWM east |
| 9/26/2015 | NJ | Toby Garcia | Only One MDK | MWM east |
| 9/26/2015 | NJ | Tomas Silberberg | Only One MDK | MWM east |
| 9/26/2015 | NJ | Raj Saub | Only One MDK | MWM east |
| 9/26/2015 | Ny | Mary Kate Stinehour | Only One MDK | MWM east |
| 9/26/2015 | NY | Christian Stinehour | Only One MDK | MWM east |
| 9/26/2015 | NY | Eric chung | Only One MDK | MWM east |
| 9/26/2015 | NJ | Paul Eng-Wong | Only One MDK | MWM east |
| 9/26/2015 | NJ | Jonathan Orella | Only One MDK | MWM east |
| 9/26/2015 | NJ | Anthony Ryder | Only One MDK | MWM east |
| 9/26/2015 | NJ | Michael Deans | Only One MDK | MWM east |
| 9/26/2015 | NY | Roberto Bonefont | Only One MDK | MWM east |
| 9/26/2015 | MD | Mo Vatan | Only One MDK | MWM east |
| 9/26/2015 | NY | Vanya Khodakovski | Only One MDK | MWM east |
| 9/26/2015 | NY | Zachary Kitaychik | Only One MDK | MWM east |
| 9/26/2015 | NJ | Miriam Kurtsoy | Only One MDK | MWM east |
| 9/26/2015 | NJ | Bryan Cacoilo | Only One MDK | MWM east |
| 9/26/2015 | NJ | Denise Mullin | Only One MDK | MWM east |
| 9/26/2015 | NJ | Michael Porter | Only One MDK | MWM east |
| 9/26/2015 | NJ | Daniel DiQuinzio | Only One MDK | MWM east |
| 9/26/2015 | NJ | Kevin Adasczik | Only One MDK | MWM east |
| 9/26/2015 | NJ | Lydia Chu | Only One MDK | MWM east |
| 9/26/2015 | NY | Yarasalva Milov | Only One MDK | MWM east |
| 9/26/2015 | NY | Maxim Milov | Only One MDK | MWM east |
| 9/26/2015 | NY | Daniel Milov | Only One MDK | MWM east |
| 9/26/2015 | NJ | Klervo Auguste | Only One MDK | MWM east |
| 9/26/2015 | Nj | Sofia Silberberg | Only One MDK | MWM east |
| 9/26/2015 | NJ | Christian Speaker | Only One MDK | MWM east |
| 9/26/2015 | NJ | Joseph Menendez | Only One MDK | MWM east |
| 9/26/2015 | TX | Robert Walker / via AT&T Emplyr | Only One MEK | Kick-a-thon R6 |
| 9/26/2015 | TX | Chad Mosby | Only One MDK | HKI Training |
| 9/26/2015 | TX | Carson Mosby | Only One MDK | HKI Training |
| 9/26/2015 | TX | Johnny McCune | Only One MDK | HKI Training |
| 9/26/2015 | TX | Marco Reyes | Only One MDK | HKI Training |
| 9/26/2015 | TX | Manar El Chammas | Only One MDK | HKI Training |
| 9/26/2015 | TX | Laura Higginbotham | Only One MDK | HKI Training |
| 9/26/2015 | TX | Siddarth Sundarum | Only One MDK | HKI Training |
| 9/26/2015 | TX | Jack Pendergraph | Only One MDK | HKI Training |
| 9/26/2015 | TX | Katherine Wallach | Only One MDK | HKI Training |
| 9/26/2015 | TX | Ed Horni | Only One MDK | HKI Training |
| 9/26/2015 | TX | Misc T shirt sales | Only One MDK | HKI Training |
| 9/26/2015 | TX | Cash Cooper | Only One MDK | HKI Training |
| 9/26/2015 | TX | Craig Hays | Only One MDK | HKI Training |
| 9/26/2015 | TX | Liz Jacobs | Only One MDK | HKI Training |
| 9/26/2015 | TX | Hiram Turner | Only One MDK | HKI Training |
| 9/26/2015 | TX | Bernie Pafford | Only One MDK | HKI Training |
| 9/26/2015 | TX | Tony DiCarlo | Only One MDK | HKI Training |
| 9/26/2015 | TX | Alesia Carroll | Only One MDK | HKI Training |
| 9/26/2015 | TX | Brandi Deleuuw Merril | Only One MDK | HKI Training |
| 9/26/2015 | TX | Stephen Wood | Only One MDK | HKI Training |
| 9/26/2015 | TX | Natasha Silverlieb | Only One MDK | HKI Training |
| 9/26/2015 | TX | Ambekar Hriskkesh | Only One MDK | HKI Training |
| 9/26/2015 | TX | Siddharth Sundarum | Only One MDK | HKI Training |
| 9/26/2015 | TX | Sanjay Sundarum | Only One MDK | HKI Training |
| 9/26/2015 | TX | Pranitha Kona | Only One MDK | HKI Training |
| 9/26/2015 | TX | Gene Roggs | Only One MDK | HKI Training |
| 9/26/2015 | TX | Liz Jacobs | Only One MDK | HKI Training |
| 9/26/2015 | TX | Kris Poole | Only One MDK | HKI Training |
| 9/26/2015 | TX | Ed Horni | Only One MDK | HKI Training |
| 9/26/2015 | TX | Samhitha Kona | Only One MDK | HKI Training |
| 9/26/2015 | TX | Sativ Surapameni | Only One MDK | HKI Training |
| 9/26/2015 | TX | Rithvik Surapameni | Only One MDK | HKI Training |
| 9/26/2015 | TX | Brian Wilbourn | Only One MDK | HKI Training |
| 9/26/2015 | TX | Biancardi | Only One MDK | HKI Training |
| 9/26/2015 | TX | Reyes | Only One MDK | HKI Training |
| 9/26/2015 | TX | Tiner | Only One MDK | HKI Training |
| 9/28/2015 | TX | Travis Guinn | Only One MDK | Nelson Fundraising |
| 9/29/2015 | MD | Mohamed Vatan | Only One MDK | Nelson Fundraising |
| 9/29/2015 | MD | Joseph Scholz | Only OneMDK | Nelson Fundraising |
| 9/29/2015 | DC | Howard Kea | Only One MDK | Nelson Fundraising |
| 9/29/2015 | VA | Thomas Wilson | Only One MDK | Nelson Fundraising |
| 9/29/2015 | NJ | Lynford Graham | Only One MDK | MWM East |
| 9/29/2015 | WI | Austin Shutte | Only One MDK | Nelson Fundraising |
| 9/29/2015 | WI | Shawn Rachal | Only One MDK | Nelson Fundraising |
| 9/29/2015 | WI | Elizabeth Soman | Only One MDK | Nelson Fundraising |
| 9/29/2015 | WI | Zachary Weso | Only One MDK | Nelson Fundraising |
| 9/29/2015 | WI | Zoey Weso | Only One MDK | Nelson Fundraising |
| 9/30/2015 | WA | Ken Jackot | Only One MDK | Nelson Fundraising |
| 9/30/2015 | WA | Michael Moore | Only One MDK | Nelson Fundraising |
| 9/30/2015 | WA | Bruce Weller | Only One MDK | Nelson Fundraising |
| 9/30/2015 | WA | Jonathan Izquierdo | Only One MDK | Nelson Fundraising |
| 9/30/2015 | WA | Apple Micah | Only One MDK | Nelson Fundraising |
| 9/30/2015 | WA | Colin Butler | Only One MDK | Nelson Fundraising |
| 9/30/2015 | WA | Jim Hall | Only One MDK | Nelson Fundraising |
| 9/30/2015 | WA | Natalie Howard | Only One MDK | Nelson Fundraising |
| 9/30/2015 | WA | Zane Iverson | Only One MDK | Nelson Fundraising |
| 9/30/2015 | WA | Charity Jordan | Only One MDK | Nelson Fundraising |
| 9/30/2015 | WA | Heather LeahyMack | Only One MDK | Nelson Fundraising |
| 9/30/2015 | WA | Joseph Mack | Only One MDK | Nelson Fundraising |
| 9/30/2015 | WA | Bojan Pea | Only One MDK | Nelson Fundraising |
| 9/30/2015 | WA | Jake Schuh | Only One MDK | Nelson Fundraising |
| 9/30/2015 | WA | Marcella Warm | Only One MDK | Nelson Fundraising |
| 10/1/2015 | CA | Cim Kraemer | Only One MDK | Nelson Fundraising |
| 10/1/2015 | CA | Fredrico DeSilva | Only One MDK | Nelson Fundraising |
| 10/1/2015 | CA | Arlene Adcock | Only One MDK | Nelson Fundraising |
| 10/1/2015 | CA | Robert Hatch | Only One MDK | Nelson Fundraising |
| 10/1/2015 | CA | Donald Jackson | Only One MDK | Nelson Fundraising |
| 10/1/2015 | CA | Steven Skinner | Only One MDK | Nelson Fundraising |
| 10/1/2015 | CA | Ramon Seva | Only One MDK | Nelson Fundraising |
| 10/1/2015 | CA | David Kitchen | Only One MDK | Nelson Fundraising |
| 10/1/2015 | CA | Michelle Cruz | Only One MDK | Nelson Fundraising |
| 10/1/2015 | CA | Ken Trevellyan | Only One MDK | Nelson Fundraising |
| 10/1/2015 | CA | Ashley Duren | Only One MDK | Nelson Fundraising |
| 10/1/2015 | CA | Linda Richards | Only One MDK | Nelson Fundraising |
| 10/1/2015 | CA | James Sevel | Only One MDK | Nelson Fundraising |
| 10/1/2015 | CA | Donald Bognatz | Only One MDK | Nelson Fundraising |
| 10/1/2015 | CA | George Najjar | Only One MDK | Nelson Fundraising |
| 10/1/2015 | CA | Nathan Medina | Only One MDK | Nelson Fundraising |
| 10/1/2015 | CA | Emily Wei | Only One MDK | Nelson Fundraising |
| 10/2/2015 | MI | Anthony Nowakowski | Only One MDK | Nelson Fundraising |
| 10/2/2015 | MI | Wilton Bennett Jr | Only One MDK | Nelson Fundraising |
| 10/9/2015 | MN | Jack Kelly | Only One MDK | Nelson Fundraising |
| 10/9/2015 | MN | David Lewandowski | Only One MDK | Nelson Fundraising |
| 10/9/2015 | MN | Harry Mahmic | Only One MDK | Nelson Fundraising |
| 10/9/2015 | MN | Azmir Mahmic | Only One MDK | Nelson Fundraising |
| 10/0/2015 | MN | Elina Koivusaari | Only One MDK | Nelson Fundraising |
| 10/9/2015 | MN | cameron Gordon | Only One MDK | Nelson Fundraising |
| 10/9/2015 | MN | Mike Commers | Only One MDK | Nelson Fundraising |
| 10/9/2015 | MN | Oscar Celichowski | Only One MDK | Nelson Fundraising |
| 10/9/2015 | MN | Jay ebben | Only One MDK | Nelson Fundraising |
| 10/9/2015 | MN | Andrea Casselton | Only One MDK | Nelson Fundraising |
| 10/9/2015 | MN | Daid Jenkins | Only One MDK | Nelson Fundraising |
| 10/9/2015 | MN | David Garman | Only One MDK | Nelson Fundraising |
| 10/9/2015 | MN | Cora Garman | Only One MDk | Nelson Fundraising |
| 10/9/2015 | MN | Ryland Hughley | Only One MDK | Nelson Fundraising |
| 10/9/2015 | MN | Tory Hughley | Only One MDK | Nelson Fundraising |
| 10/9/2015 | MN | Dinko Kendrick | Only One MDK | Nelson Fundraising |
| 10/9/2015 | MN | Simon Abdu | Only One MDK | Nelson Fundraising |
| 10/13/2015 | MA | Craig Haskell | Only One MDK | Silent Auction |
| 10/13/2015 | MA | Rebecca White | Only One MDK | SIlent Auction |
| 10/21/2015 | TX | Ed Horni | Only One MDK | Nelson Fundraising |
| 10/26/2015 | WA | Bill Toomey | Only One MDK | |
| 10/31/2014 | TX | Robert Walker / via AT&T Emplyr | Only One MDK | Kick-a-thon R6 |
| 11/3/2015 | TX | Medtronic Your Cause | Only One MDK | Nelson Fundraiing |
| 11/20/2015 | OH | Marlene Kachevas | Only One MDK | Nelson Fundraiing |
| 12/16/2015 | CA | Larry Drehs | Only One MDK | Nelson Fundraiing |
| 12/16/2015 | CA | Joshua Duncan | Only One MDK | Nelson Fundraiing |
| 12/17/2015 | NJ | Hwang Karate Gilette | Only One MDK | Nelson Fundraiing |
| 1/6/2016 | TX | Robert Walker/Via AT7T emplyr | Only One MDK | Kick-a-thon R6 |
| 1/11/2016 | MJ | Lou Legregin | Only One MDK | Nelson Fundraisng |
| 1/20/2016 | WA | Region 10 | Only One MDK | Nelson Fundraisng |
| 2/1/2016 | TX | Ed Horni | Only One MDK | SIlent Auction |
| 2/1/2016 | DC | Joseh Scholz | Only One MDK | SIlent Auction |
| 2/1/2016 | DC | Joseph Scholz | Han Dol | SIlent Auction |
| 2/4/2016 | MA | Paul Chiason | Only One MDK | SIlent Auction |
| 2/4/2016 | TX | Robert Walker/Via AT7T emplyr | Only One MDK | Kick-a-thon R6 |
| 2/11/2016 | CT | Han Dol | Only Moo Duk Kwan | OMDK |
| 2/12/2016 | NY | Denise Turner | Jangs | Silent Auction |
| 2172016 | OH | Lisa Kozak | Only Moo Duk Kwan | Silent Auction |
| 3/4/2016 | TX | Robert Walker/Via AT7T emplyr | Only Moo Duk Kwan | Kick-a-Thon R6 |
| 3/8/2016 | FL | Region four Fund | Only One MDK | Nelson Fundraising |
| 3/14/2016 | WA | Charles Smith | Only One MDK | Nelson Fundraising |
| 3/16/2016 | CT | Handol Martial Arts | Only One MDK | Nelson Fundraising |
| 3/16/2016 | TX | Robert Walker/Via AT7T emplyr | Only One MDK | Kick-a-Thon R6 |
| 3/21/2016 | CA | Craig Bassin | Only One MDK | Silent Auction |
| 3/24/2016 | CA | Ramon Seva | Only One MDK | Kenyons MDKL |
| 3/24/2016 | CA | Ashley Duren | Only One MDK | Kenyons MDKL |
| 3/24/2016 | CA | Donald Jackson | Only One MDK | Kenyons MDKL |
| 3/24/2016 | CA | Mercedes Freire | Only One MDK | Kenyons MDKL |
| 3/24/2016 | CA | Emily Wei | Only One MDK | Kenyons MDKL |
| 3/24/2016 | CA | James Sevel | Only One MDK | Kenyons MDKL |
| 3/24/2016 | CA | David Moon | Only One MDK | Kenyons MDKL |
| 3/24/2016 | CA | Ron Hyatt | Only One MDK | Kenyons MDKL |
| 3/24/2016 | CA | George Najjar | Only One MDK | Kenyons MDKL |
| 3/24/2016 | CA | Cim Kraemer | Only One MDK | Kenyons MDKL |
| 4/11/2016 | CT | Boston Classical | Only One MDK | Nelson Fundraising |
| 5/4/2016 | MI | Region 5/Cooper | Only One MDK | Nelson Fundraising |
---
Click to View Causes Important To Us That You Can Help Support