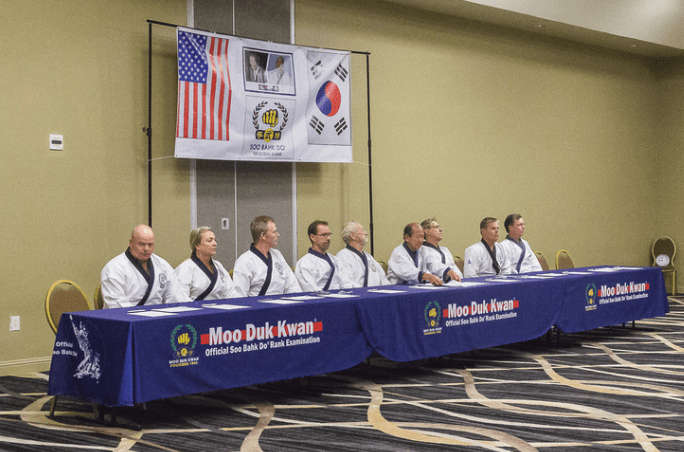 MOO DUK KWAN® USA RANK CERTIFICATION REQUIREMENTS

The Technical Advisory Committee of the United States Soo Bahk Do Moo Duk Kwan Federation® has adopted modified rank certification requirements for USA members effective 01/01/2018.
The Board of Directors and Technical Advisory Committee are currently undertaking re-publication of the Member Manual to include the modified rank requirements and other updates since the 2009 edition was last printed.
The 2018 Moo Duk Kwan® USA rank certification requirements may be viewed below and the updated Member Manual may be viewed here when published.