Video Directory

The official Moo Duk Kwan® global repository for video is the Soo Bahk Do® Institute
The official Moo Duk Kwan® global repository for video is the Soo Bahk Do® Institute; however, on this page you can also submit links to videos of interest that are hosted elsewhere.  When you find an interesting video reference to Soo Bahk Do® or the Moo Duk Kwan® or any Moo Duk Kwan alumni anywhere on the web, please take a moment to submit it here and share it with others.

---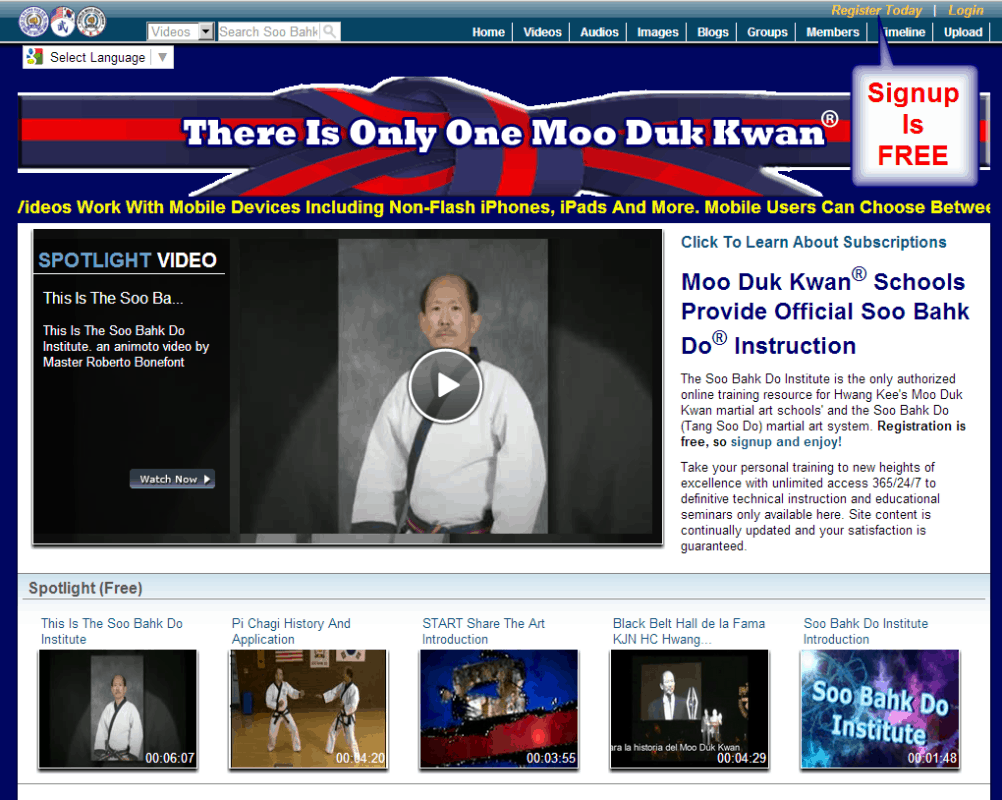 ---
Submit Your Video Links To The Directory
You must be logged in to see the link submission form.
You will be notified when your link submission is approved or declined.
---