Peter Drucker states in his book, "Managing The Non-Profit Organization" that:
"The "non-profit" institution neither supplies goods or services nor controls. Its "product" is neither a pair of shoes nor an effective regulation. Its product is a changed human being. The non-profit institutions are human change agents. Their "product" is a cured patient, a child that learns, a young man or woman grown into a self-respecting adult; a changed human life altogether.

The non-profit institution is not merely delivering a service. It wants the end user to be not a user but a doer. It uses a service to bring about change in a human being...

Non-profit Institutions depend heavily on volunteers to deliver the catalyst of change that results in its "product" (changed human beings) and therefore cannot command them. The non-profit Institution must inspire, motivate, encourage, and recognize those whom it depends on to accomplish its particular goals and ultimately its Mission."
Volunteer today so you can make that difference in someone's life. 
---
501(c)(3) FOUNDATION Board Director
DETAILS: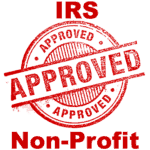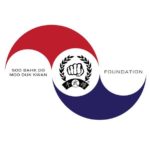 The United States Soo Bahk Do Moo Duk Kwan FOUNDATION is an IRS approved 501(c)(3) non profit entity whose mission is to help support the United States Soo Bahk Do Moo Duk Kwan Federation® in pursuit of its mission.
Learn more about the FOUNDATION's mission here
As a FOUNDATION Board Director you will be working to achieve the Foundation's goals, generate financial support for its causes, campaigns, programs and initiatives.
If you think you have what it takes to help the FOUNDATION succeed and are willing to contribute your time and energy, then volunteer for consideration as a director  so that your interest will be on record when the FOUNDATION Board has an opening.
Thank You!
Sign up below...
| | Info |
| --- | --- |
| #1: Phil Duncan | Administrator, Web development, Accounting, Trademarks, Legal |
| Login to Volunteer | |