Do Ladies Hate Polo Shirts?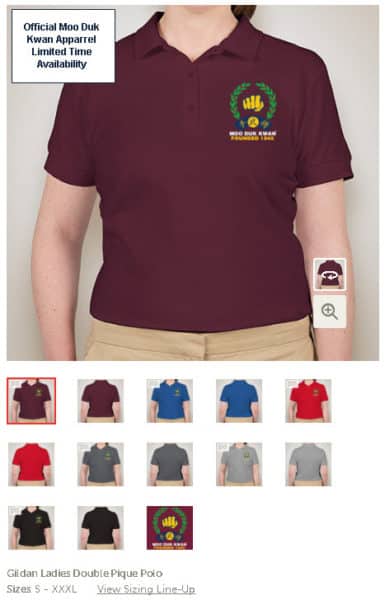 Reading Time:
< 1
minute
Online ordering for the current lineup of official licensed Moo Duk Kwan® apparel ends on November 28 and not one person has ordered a polo shirt for a lady which raises a question, "Do ladies hate polo shirts?" 🙂 
Maybe so, maybe not, but ladies, guys and unisex jacket and hoodie orders have been coming in during the current 71st Moo Duk Kwan Anniversary apparel campaign, so maybe the poor old polo is just out of season or worse.... out of style. 🙂  Regardless, after Nov 28th the ladies polo will be gone and based on its lack of appeal, it ain't likely to come back.
Take a moment while you are thinking about it and grab up a gift item or a spare for yourself before ordering closes and these items are gone.
The hoodies still need 24 more orders before they can be produced, so shake the leaves on the trees and strong-arm all your friends to order one so we can get enough orders by Nov 28th to produce the hoodies.