A Word From The Federation Board Chairman

About August 10, 2016 Meeting
Reading Time:
3
minutes.



---
Greetings,
I hope this finds you all in good health and spirits.
The Board of Directors met via teleconference on August 10, 2016.
The following are the major points of discussion.
2016 National Festival
The 2016 National Festival was hosted by Region 9 in Anaheim, California June 30-July 3. 238 members were in attendance.The Silent Auction conducted by the Foundation netted $2,405.00 with the National Festival reporting a net profit of about $18,000.00.
2017 National Festival
The location of the 2017 National Festival has not yet been determined. Region 5 has shown an interest in hosting but a final decision is still pending. A decision is expected by September 1.
Board Secretary, Master George Broyles, reported that Board Director nomination forms are online for all voting age Dans. I believe that most voting members are aware that elections rotate through the regions so that all directors are not elected during the same year. Regional Directors being elected in 2016 are Regions 1, 4, 5, 7, and 8. Please take an active role in your region and submit your nominations. The deadline for submitting nominations is August 31, 2016.
A National Discover Soo Bahk Do! Membership Drive is being initiated by the Federation. I encourage each Studio Owner to actively engage and join in the effort. The health and success of your studio and the Federation as a whole depends on recruitment and retention. Several things will be put in place to support the Membership Drive.
Timeframe of the Drive is September 1-October 31, 2016.

Goal of 400 new members. This is about double the number of new members historically recruited during September-October.

Incentives for existing students who are not currently members, and newly recruited students, to become members:

2 patches

Free White Belt DVD

Free one-year Green Belt subscription to the SBD Institute

An "I Love Soo Bahk Do" bumper sticker

Incentives offered to Studio Owners in support of the Discover Soo Bahk Do! Membership Drive include a "Back-to School" promotional packet with ideas on recruiting new students, and discounted books, DVD's, and supplies.
Board Directors have been actively supporting the Membership Drive, but this can only succeed if Studio Owners across the country promote and actively reach out to recruit new members. Together we can promote the art and take a step toward positive growth.
Finance Committee Report
Ms. Andrea Casselton, Federation Treasurer, presented a financial update of the National Festival, the 2016 budget update, and the 2017 budget process. In addition, there was a lengthy discussion of the financial health of the Federation including a proposed membership dues increase that had been tabled in the last meeting. This proposal was to cover day-to-day operating expenses only. The proposed details follow:
New members to remain at $85 annually (no increase)

Renewing Gups $95 annually (an increase of $0.83 per month)

Renewing Dans $105 annually (an increase of $1.66 per month)

Household rates would be $177 annually (an increase of $2.50 per month)
After a lengthy discussion it was felt that there was not sufficient support for the proposal so the motion was once again tabled.
The membership should be reminded that day-to-day operating expenses continue to increase. Income must increase to keep pace with expenses. Your representatives on the Board are very mindful that raising membership dues is not a preferred approach. The Finance Committee is scheduled to meet August 25 to address all options.
Long Term Planning Work-Group
Work-Group Chairman, SBN Craig Hays, reported that a teleconference will be scheduled in late August. A survey is being prepared and each Studio Owner will be called to solicit input on the direction and issues facing the Federation.
This concludes the major points of discussion. The next board meeting is scheduled for October 6, 2016.
Respectfully in the Moo Duk Kwan,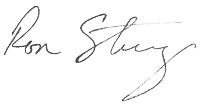 Ron Strong
Chairman, Board of Directors
---