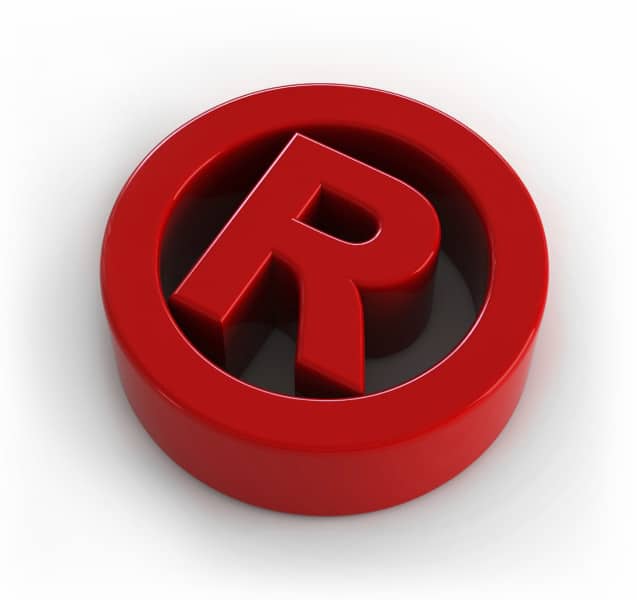 The U.S. Soo Bahk Do Moo Duk Kwan Federation's trademark initiatives are chartered purposes of the Federation and are intended to protect the long standing public recognition and goodwill associated with its well known trademarks.
Moo Duk Kwan® was first coined by Founder Kee Hwang in 1945 as the name of his martial art schools in Seoul, Korea where he taught his particular martial art system. Today, Moo Duk Kwan and the Fist logo designed by Kee Hwang are two of the most recognizable martial art symbols in the world.
In 1976 the U.S. Tang Soo Do Moo Duk Kwan Federation® was incorporated in New Jersey and Kee Hwang  became the lifetime President.
In 1996 the Federation changed its name to the U.S. Soo Bahk Do Moo Duk Kwan Federation®.
The Soo Bahk Do® service mark and the Soo Bahk Do logo were registered to identify Kee Hwang's unique martial art system as taught in licensed Moo Duk Kwan®  schools.
In 2002 H.C. Hwang succeeded Kee Hwang and assumed the role of lifetime President of the Federation.
Purpose of Trademarks 
The Federation's Trademarks are employed to identify the Federation and its licensed entities and representatives to the public and to certify official Federation documents, including certificates, member records, official acts by the Board of Directors and other official uses deemed appropriate by the Board of Directors and the Kwan Jang Nim.
People identify Moo Duk Kwan schools as sources of high quality martial art practitioners who have been trained with an emphasis on history, tradition, philosophy, discipline/respect and technique.
Today Moo Duk Kwan practitioners are trained to be proficient in the Soo Bahk Do martial art system originated by Kee Hwang.
Our distinctive name and highly recognized symbols have come to represent generations of achievement by Kee Hwang, H.C. Hwang, instructors, students, alumni, board directors and staff.
This distinction has created value in our name and brings respect, trust, confidence, and economic rewards for instructors operating certified Moo Duk Kwan schools and teaching the Soo Bahk Do martial art system as well as for the U.S. Bahk Do Moo Duk kwan Federation and the U.S. Soo Bahk Do Moo Duk Kwan Foundation and the global community of practitioners.
The "Fist" logo is one of the most recognizable symbols in the world with a rich history of distinction since 1945 and has come to exemplify excellence in practitioners training in Moo Duk Kwan schools and studying the Soo Bahk Do martial art system. Use of the "fist" logo and other recognized marks add value to all those affiliated with them and consistent use of recognizable logos and wordmarks reinforces the overall positive identity of the Moo Duk Kwan schools and Soo Bahk Do martial art systems.
The Federation's Trademarks and logos are essential tools to break through the clutter of today's media-saturated American culture and to uniquely identify authorized Moo Duk Kwan schools among more than 15,000 other martial art schools in the U.S.  Practitioners are recruited by all of them and the promise of excellence attached to our trademarks and graphic identity cuts through this overload to help reach people more effectively and careful and consistent use of trademarks and images helps preserve their continued effectiveness.
Use of Trademarks
The Federation's "Trademark Use" policies are in place to ensure that the Federation's various trademarks (names and logos) are used appropriately and accurately by the the Federation community and in accordance with the principles embodied in Federation policies.
In its commitment to make certain that use of Federation trademarks by the Federation community comply with the Federation's policies, Headuarters works closely with representatives from various  Federation groups, committees and licensees to address issues pertaining to the policies and to process requests in a comprehensive and timely manner.
The Federation's Trademark initiatives are pursued by the Board of Directors and other Federation Officials and licensees in order to protect trademarks associated with the Federation's licensed martial art entities, martial art schools and its martial art system.
Protecting Our Name and Images
The Federation regulates the products and services being sold under license in the USA and via its protection efforts, the Federation oversees the registration of Federation's trademarks and guards against their unauthorized use by identifying and resolving cases involving the misuse or infringement of its trademarks.
Through its licensing operations, the Federation grants licenses to domestic and international entities to produce and sell various products and services bearing it trademarks. In addition, Trademark initiatives are in place to assist the Federation community with trademark related issues and with requests to have access to goods produced containing any of the Federation's trademarks.
All inquiries about Federation Trademark Use policies or any other "trademark" matters not specifically addressed should be directed to the Executive Administrator at National Member Headquarters for review; in some cases, the review process may involve consultation with other Federation Officials.