How Does A School Join or Transfer Into The Federation?
Thank you for your interest in becoming a Moo Duk Kwan® certified school.
Please take some time to review the info at these links and then we can discuss your specific situation if you are still interested.
Due to all the different circumstances, there is not a single path to affiliation for a studio, but the info below may help you formulate questions to ask and which would help you.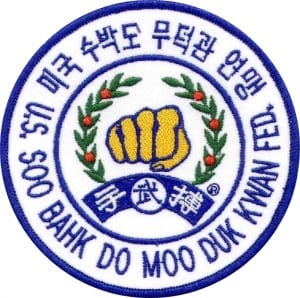 Obviously, the affiliation of an ongoing school with a non-profit membership organization like ours impacts every student as well as the instructors and owner, so due diligence is in order.
Your initial application for individual membership helps us determine the next steps to take and it will entitle you to 40% off all Soo Bahk Do® Institute Subscription prices.
Please feel free to contact me with your questions after you have reviewed this information.
To help you begin your transition you can access useful information and many of the Federation's online services including those mentioned below at  www.soobahkdo.com
All Registration Instructions
You can signup or renew membership here:
You can signup for your free wiki account here:
You can signup on the Soo Bahk Do Mall which features hundreds of items that you can use to promote the public visibility of your support for the Moo Duk Kwan® organization, the Soo Bahk Do®  martial art system, the United States Soo Bahk Do Moo Duk Kwan Federation® and your studio.
There are essentially four matters you will be attending to in order to fully integrate into the Federation
Personal Federation membership for you - and for your students if you are a studio owner.
Your personal training with your preferred certified instructor and preparation for a future rank exam and Dan Bon assignment
Acquisition of an Instructor Certification Study Kit and enrollment in an Instructor Certification training program with your preferred certified instructor. You can download an order form and obtain your instructor's signature on the order form to acquire a Jo Kyo, Kyo Sa or Sa Bom Certification Study Kit.
Application for Dojang Certification, acquisition of required decor, registering students as Federation members, preparing for and scheduling Regional Examiner Seminar and/or Inspection of dojang.
You can download the application forms for Studio Certification from here:
You can find contact information for Regional Examiners here:
Learn about hosting a Regional Examiner visit here:
After you apply for Dojang Certification, you will qualify for wholesale pricing, special marketing assistance and other dojang owner benefits. For example, Black Belt Magazine Cover reprints are available from Headquarters that may be useful to print your own information on the reverse side and use as promotional handouts.
Thanks again for your interest in becoming part of the community of member practitioners that is the United States Soo Bahk Do Moo Duk Kwan Federation®.
Sincerely,
Phil Duncan
Executive Administrator, TAC
U.S. Soo Bahk Do Moo Duk Kwan Federation
http://soobahkdo.editme.com/Headquarters
(888) SOO-BAHK
(973) 671-1440 direct
(973)467-5716 Fax
(903) 263-9807 cell
philduncan@soobahkdo.com