Do You Know What Happens on Halloween at the Witching Hour?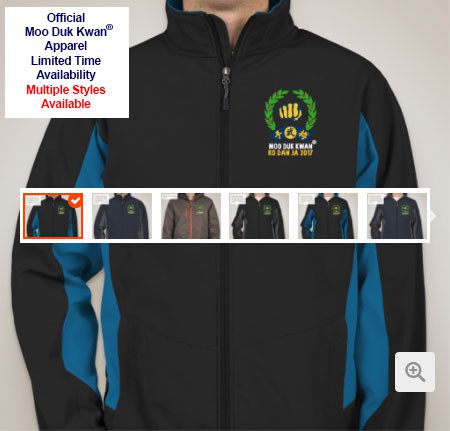 Reading Time:
< 1
minute
Question: Do You Know What Happens on Halloween at the Witching Hour?
Answer: Online ordering of Commemorative Moo Duk Kwan 2017 KDJSS custom embroidered apparel ends.
Provided enough orders for the Port Authority jackets and Polo shirts are received over the next FIVE (5) days before midnight October 31, then the apparel will be produced and shipped to the La Toretta Resort and Spa for purchasers to pickup onsite.
Unfortunately, if we fail to meet the minimum required number of orders, then NOTHING gets produced.
Forty (40) respondents to earlier polls indicated an interest in ordering custom embroidered apparel, so please share and reach out to all fellow attendees to make sure they are aware that ordering can only be done over the next five days until Oct 31 midnight.
Soo Bahk Do® BIZ
is a collection of sophisticated technology resources provided by the
United States Soo Bahk Do Moo Duk Kwan Federation®
 for
Moo Duk Kwan®
 certified
Soo Bahk Do®
 martial art instructors and training centers worldwide as a benefit of studio certification and to support the growth and success of Moo Do Dojangs and the promulgation of  strong core values through training in the Soo Bahk Do® martial art system. Connect with us via any of our web presences and social links.
Latest posts by Soo Bahk Do Biz (see all)