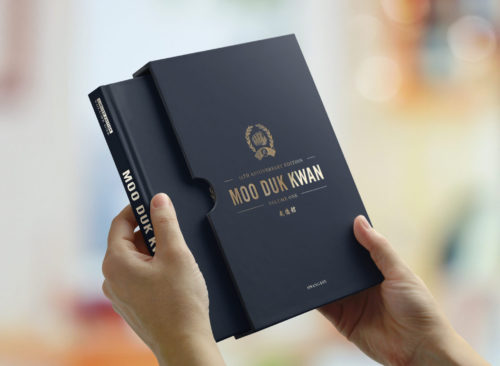 Moo Duk Kwan founder Hwang Kee's original Volume 1 Textbook (hardback, 400+ pages) has been out of print since 2010.
Copies have become extremely rare and expensive if you can even find one. ($575 AbeBooks, $300-$600 Amazon & eBay).
Now with your support during this time-limited preorder campaign you can help to republish Volume 1 for all.
Each Moo Duk Kwan®supporter who places a preorder will receive a limited-run,Collector's Edition of Volume 1 which is sequentially numbered,personally autographed by H.C Hwang, Moo Duk Kwan ® President and encased in unique commemorative packaging.
Preorders will only be taken until August 31, 2019 and orders for this special Collector's Edition will be shipped in October, 2019.
Read More