Donors Save Lives Every Day

Whose life might you save today?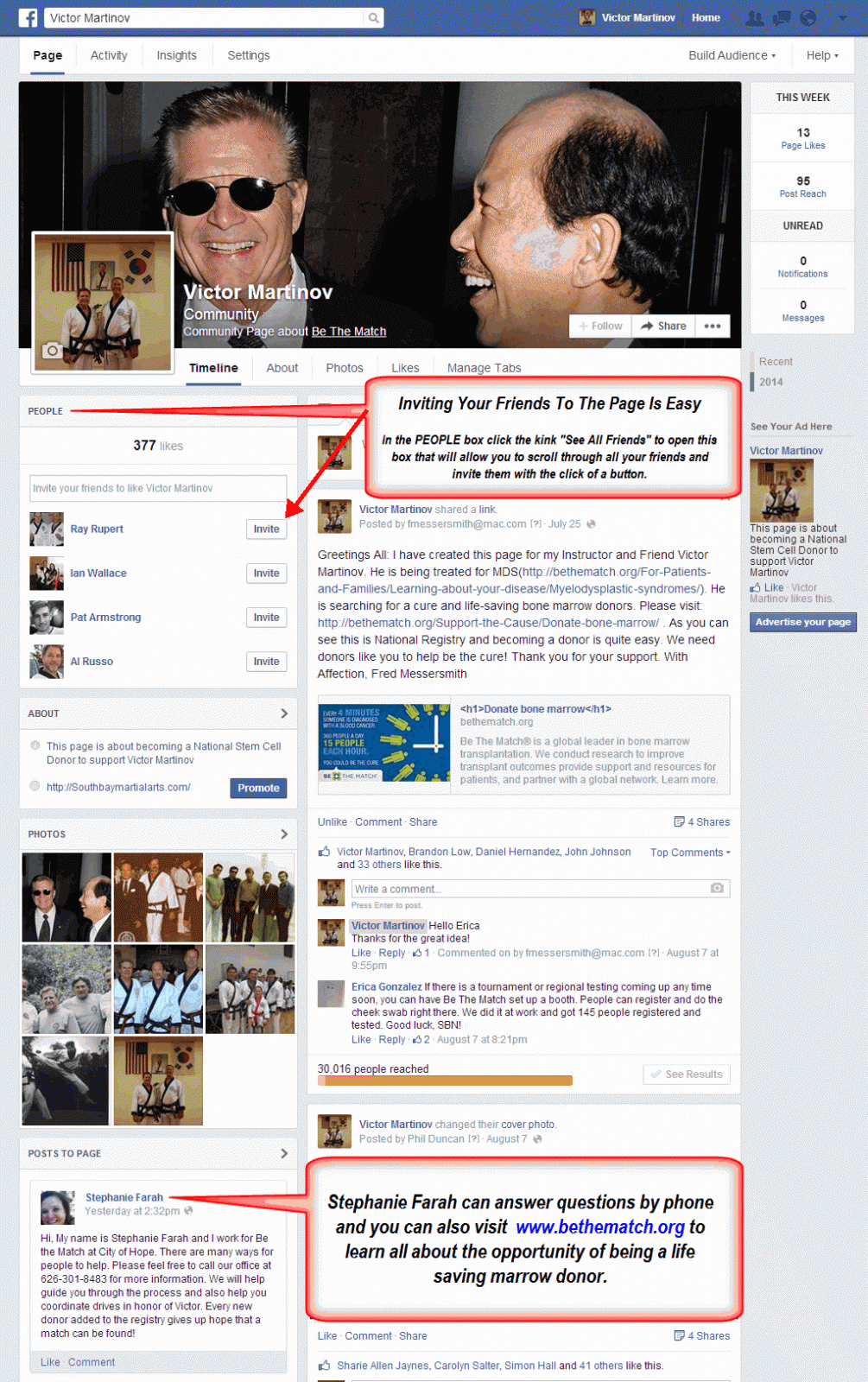 The ALS Ice Bucket Challenge has taken the U.S. by storm, but I am not asking you to dump cold water over your head or video it and upload it on the internet or challenge your friends to do the same; however, I am appealing to you to contemplate a few questions and take a couple of important actions.
Donors save lives everyday and you may just be the one who saves a life when you become a donor today.
Have you ever been a blood donor?
Have you designated yourself as an organ donor?
Have you ever considered being a marrow donor?
Sa Bom Nim Fred Messersmith recently launched a Facebook page on behalf of Sa Bom Nim Victor Martinov to bring awareness to the opportunities of registering as a bone marrow donor with www.bethematch.org  You could make a difference and save a life today by registering as a potential bone marrow donor.
Please visit the Facebook page he set up (shown below) and while you are on the page invite your friends to it as shown below and then take a few minutes out of your busy day to call Stephanie Farah at www.bethematch.org  (626) 301-8483 and talk with her or visit  their website and learn more.

Lives depend on donors. Are you the one who will take action to save a life today?
No ice water.
No video.
No challenge.
Simply an humble appeal for your support.