Thomas Thai, Sa Bom, 32244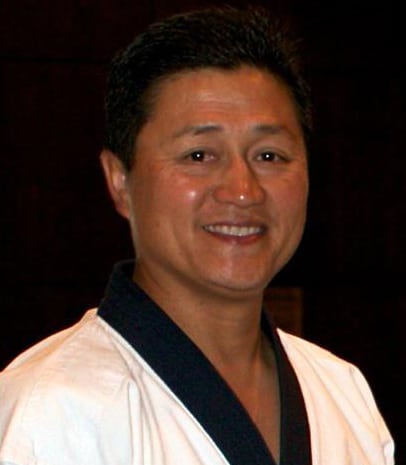 Thomas Thai, Moo Duk Kwan® Dan Bon #32244 Sa Bom is an internationally certified Master level practitioner and master level Instructor (Sa Bom) of the Soo Bahk Do® martial art system taught in Moo Duk Kwan® schools worldwide.
He has been appointed by Moo Duk Kwan® President H.C. Hwang to serve on the United States Soo Bahk Do Moo Duk Kwan Federation® Technical Advisory Committee, Digital sub-committee (Digital Bu) 2017-2020.
Master Thai began training in 1989 at San Diego State University during his sophomore year, under the guidance of Master Lloyd Francis. After two weeks of classes at SDSU he felt he needed more training, and enrolled at Francis Karate.
Upon graduation from SDSU, Master Thai also received 1st degree black belt. In 1994 he was given the opportunity to teach at one of Master Francis's studios. Within two years, took over ownership of Miramar Martial Arts Academy, pursuing martial arts as a full-time career. He became a certified instructor in 1995, and in 2003 achieved the rank of Sa Bom (master instructor).
Master Thai has traveled to several countries, training with Grandmaster HC Hwang. He was elected as a member of the Soo Bahk Do U.S. National team, competing in Belgium in 2001.
Master Thai considers among his most notable accomplishments helping over 40 people achieve the rank of black belt.