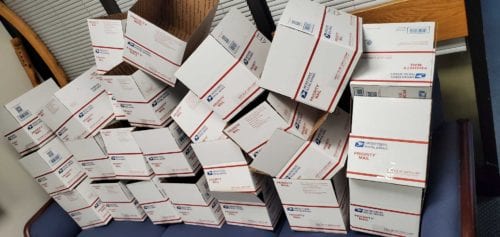 As of today, serial numbered Volume Ones through #150 have been shipped and are on the way to you.
Headquarter's goal is to have the remaining Volume Ones through #252 shipped out by the end of this week.
Celia and Maxine are working double duty to make that happen for you!
New orders are coming in daily and the available quantity is decreasing as you read this. 
Add one of these exquisitely crafted editions of Founder Hwang Kee's Volume One Text to your library before they are gone.  Order Here.
Read More