Volume One Limited Editions Are Flying Out The Doors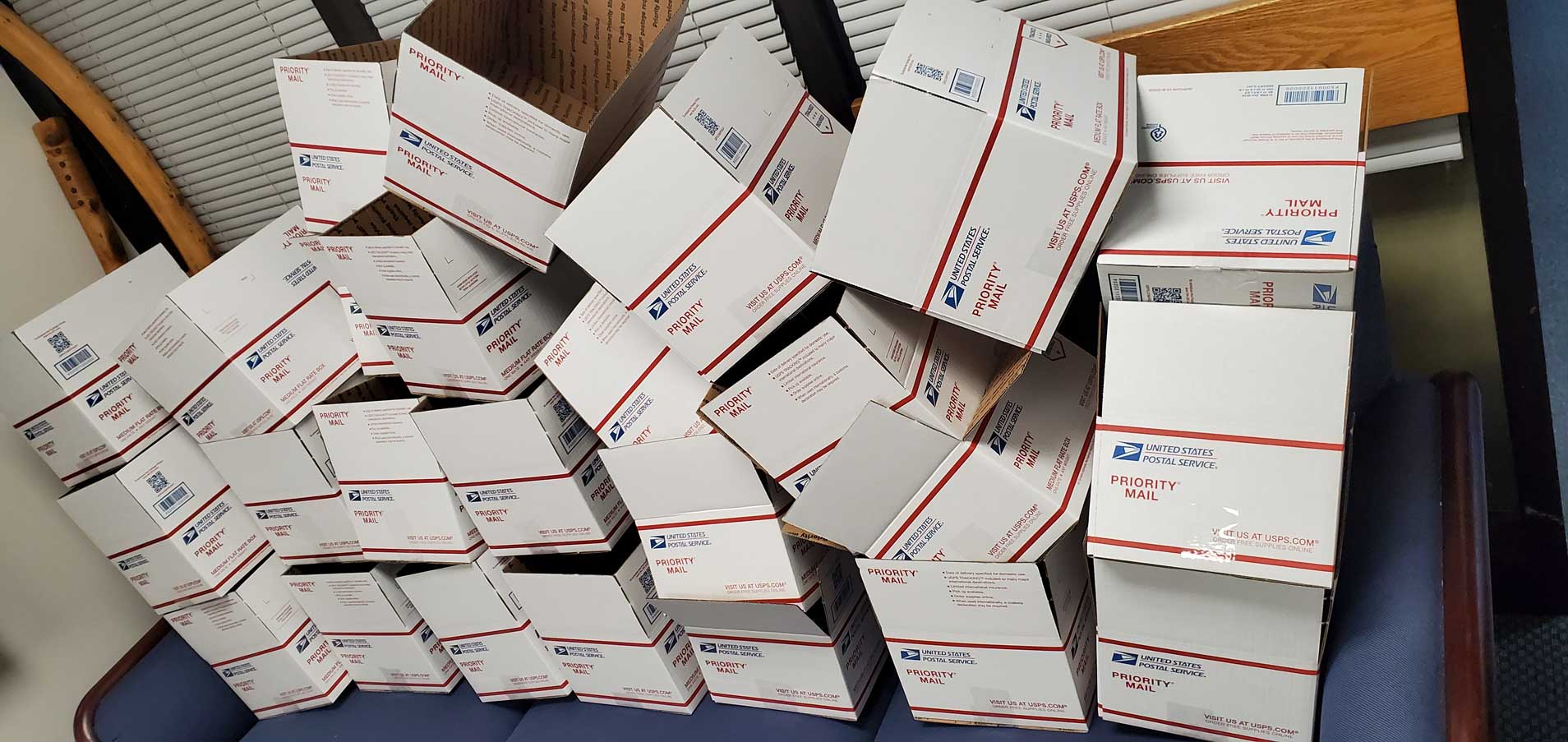 Reading Time:
2
minutes.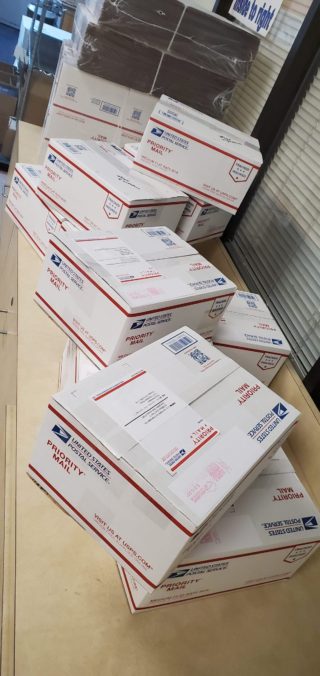 Ok, maybe they are not really flying out the doors.
It's actually more like each package is being hand-carried down two flights of stairs by Headquarters staff and helpers.  Who, by the way,  previously brought all of the books upstairs when they were first delivered. Whew! 🙂 
Next, the Priority Mail packages are stacked near the front entrance on the ground floor for U.S. Postal Service pickup. 
After one time of picking up a batch from the 2nd floor where Headquarters is located the Postal Service refused to come upstairs to pickup any more even though we are using their premium USA shipping. 
Not dissing on the postal service, but letting you know that your Headquarters staff are willing to work a lot harder for you than the U.S. Postal Service employees are willing to do.  🙂  Quality member service is a labor of love. Just saying.
As of today, Volume Ones serial numbered through #150 have been shipped and are on the way.
Headquarter's goal is to have the remaining Volume Ones serial numbered through #252 shipped out by the end of this week.
Celia and Maxine are working double duty to make that happen for you!
New orders are coming in daily and the available quantity is decreasing as you read this. 
Add one of these exquisitely crafted editions of Founder Hwang Kee's Volume One Text to your library before they are gone.  Order Here.
And you can sign up to win a free copy here.  No purchase needed to register to win.   
Register now before the fast-approaching drawing date.
Also, stay alert for an upcoming article comparing the previous version and the new updated Limited Edition! 
For example, the previous edition Volume One weighed 2 lbs and 1 oz, while the Collector's Limited Edition weighs over 3 lb and 9 oz. 
That extra weight is just indicative of the extra value that has been jam-packed into this special edition for you.  🙂